Top Catholic Magazine Revokes Endorsement of Kavanaugh: Not in 'Best Interests of the Country'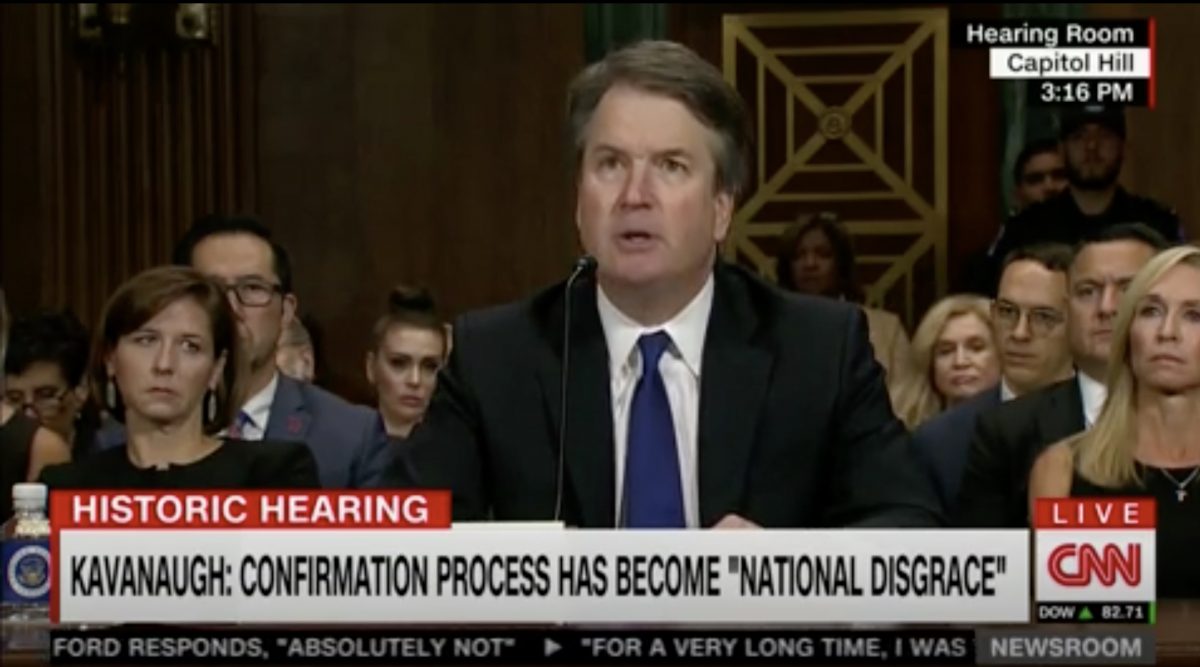 A top Catholic magazine that had endorsed Brett Kavanaugh revoked its support following his testimony before the Senate Judiciary Committee over sexual misconduct allegations.
America Magazine called on Kavanaugh's nomination to be revoked in an op-ed published Thursday night, two months after it had endorsed him because his views on the Constitution aligned with their belief that abortion access should be determined by states.
The editors of America said Christine Blasey Ford's testimony "clearly demonstrated both the seriousness of her allegation of assault by Judge Brett M. Kavanaugh and the stakes of this question for the whole country."
"The editors of this review have no special insight into who is telling the truth," they wrote. "But even if the credibility of the allegation has not been established beyond a reasonable doubt and even if further investigation is warranted to determine its validity or clear Judge Kavanaugh's name, we recognize that this nomination is no longer in the best interests of the country."
America is a leading Catholic Jesuit magazine that has been published weekly since 1909.
"If Senate Republicans proceed with his nomination, they will be prioritizing policy aims over a woman's report of an assault," the editors continued. "Were he to be confirmed without this allegation being firmly disproved, it would hang over his future decisions on the Supreme Court for decades and further divide the country."
Ford accused Kavanaugh of sexually assaulting her at a party in 1982, when the two were in high school. She claims he drunkenly pinned her down, groped her and tried to remove her clothes. Kavanaugh vehemently denied the allegations in his hearing on Thursday.
"Even if one thinks that Dr. Blasey's allegations are not credible, demonstrating them not to be would require further investigations and testimony. This would include calling additional witnesses and assessing further allegations against Judge Kavanaugh from other women, to which Republicans on the committee have been unwilling to commit and which would be divisive in any case."
Read the op-ed here.
Have a tip we should know? tips@mediaite.com
Aidan McLaughlin - Editor in Chief