Trump Threatens to Pull FEMA Money from California Over 'Disgraceful' Management of 'Forrest' Fires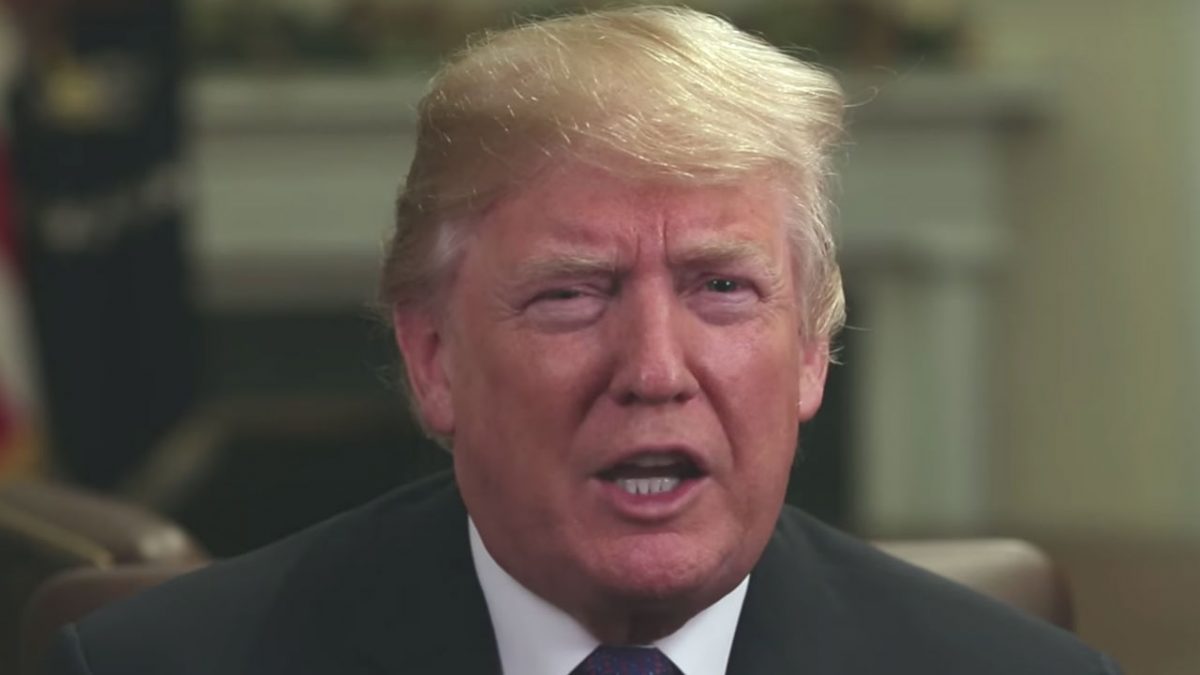 President Donald Trump is back on Twitter and saying he has ordered FEMA to stop sending federal funds to help California because of poor "forrest" management that leads to wildfires.
Trump's tweet comes a few months after he slammed state officials by accusing them of mismanaging the forests as the state dealt with a series of highly-destructive wildfires. These comments were accompanied by threats to yank federal funding from California back then too.
It's unclear what prompted Trump's tweet, but if one were to take a guess, it might have to do with the fact that California governor Gavin Newsom is blasting Trump for the address he gave last night on border security.
Pres. Trump's go-to is governing by fear and division. We can secure our border AND achieve comprehensive immigration reform–without wasting tax payer $ to build a pointless wall. Hundreds of thousands of fed workers are waiting on a paycheck. End the games. Open our government.

— Gavin Newsom (@GavinNewsom) January 9, 2019
This tweet came hours after Newsom posted this message about the need to prepare for natural disasters.
Our hots are getting hotter. Dries getting drier. Wets getting wetter.

Our climate is changing — we have to change with it. When fires strike or the earth shakes, CA needs to be prepared.

Today, our admin modernized the way our govt responds and prepares for natural disasters. pic.twitter.com/MfBOTpxKQF

— Gavin Newsom (@GavinNewsom) January 8, 2019
UPDATE –– 11:30 am ET: The "Forrest" tweet has since been taken down.
Billions of dollars are sent to the State of California for Forest fires that, with proper Forest Management, would never happen. Unless they get their act together, which is unlikely, I have ordered FEMA to send no more money. It is a disgraceful situation in lives & money!

— Donald J. Trump (@realDonaldTrump) January 9, 2019
— —
>> Follow Ken Meyer (@KenMeyer91) on Twitter
Have a tip we should know? tips@mediaite.com