'Unacceptable': Russia Asks For Apology From Fox News Over 'Insulting' Trump-O'Reilly Interview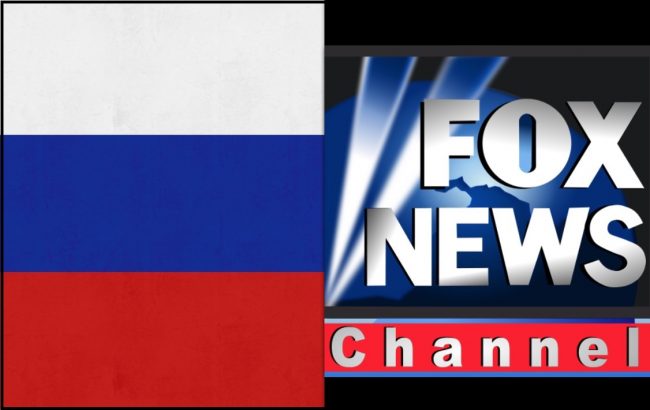 How is this one going to shake out?
Just one day after a Fox News interview between Bill O'Reilly and President Donald J. Trump aired — which showed the O'Reilly Factor host press POTUS on Vladimir Putin's history as an assassin of journalists — the Kremlin isn't so happy.
A spokesperson for the Russian Federation said Monday that it is asking for a formal apology from Fox News over the line of questioning.
During a conference call with reporters Monday, Dmitry Peskov said, "We consider such words from the Fox TV company to be unacceptable and insulting, and honestly speaking, we would prefer to get an apology from such a respected TV company."
During the interview from the White House, Trump argued that "it is better to get along with Russia," than be adversarial, despite O'Reilly correctly pointing out that Putin has ordered the murder of political opponents and meddling journalists. "He's a killer though, Putin's a killer."
Trump shrugged it off, responding, "What, you think our country's so innocent?"
Although O'Reilly did not elaborate on specific cases during his sit-down with our nation's 45th Commander in Chief, Russia's aggressive and authoritarian history is well-documented. Alexander V. Litvinenko was an opponent of the Kremlin's who was poisoned with polonium-210 in 2006, and two years ago another by the name of Boris Mentsov was gunned down in the shadows of the Kremlin itself. President Barack Obama at the time spoke out against the killing, calling it a, "brutal murder," in direct contrast to the more friendly and understanding rhetoric that President Trump has so far invoked while discussing the Russian Federation.
[h/t Reuters]
Have a tip we should know? tips@mediaite.com