WH Military Personnel Under Scrutiny for 'Improper Contact' With Women During Trump Asia Trip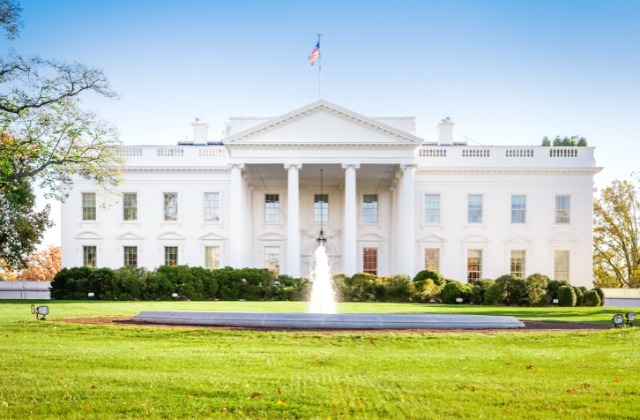 On Tuesday night, it was reported that White House military personnel were reassigned due to inappropriate behavior that took place during President Trump's recent trip to Asia.
According to The Washington Post, three service members from the White House Communications Agency, a specialized military unit that helps provide the president, vice president, Secret Service and other officials with secure communications, broke curfew during Trump's visit in Vietnam.
Defense Department spokesman Mark Wright confirmed that the Pentagon "is examining the behavior of personnel."
"We are aware of the incident, and it is currently under investigation," Wright stated.
Per WaPo's report, the service members "face the risk of losing their security clearances or could be subject to administrative discipline or courts-martial" if they're found guilty. The purpose of the White House Communications Agency is to "prevent eavesdropping on presidential communications and to ensure that White House officials can be securely reached worldwide at a moment's notice."
This follows another incident involving four military personnel during Vice President Mike Pence's August trip to Panama, where two service men from the U.S. Army and the U.S. Air Force allegedly had foreign women after hours in a secure area during preparation for Pence's arrival.
[image via Shutterstock.com]
Have a tip we should know? [email protected]