'Who Do They Think They Are': Trump Hits Apple For Resisting FBI Phone Order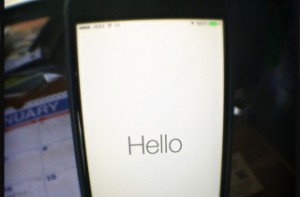 Donald Trump blasted Apple Wednesday morning for the company's decision not to cooperate with authorities asking them to break into the San Bernardino terrorist's iPhone.
"To think that Apple won't allow us to get into her cell phone, who do they think they are?" Trump demanded in a phone interview with Fox & Friends.
.@realDonaldTrump argues that Apple should help investigators hack into San Bernardino shooter's iPhonehttps://t.co/LoD9GF0jSC

— FOX & Friends (@foxandfriends) February 17, 2016
"I agree 100 percent with the courts," he said. "We should open it up. I think security over all — we have to open it up, and we have to use our heads. We have to use common sense."
Apple CEO Tim Cook published an open letter explaining the company's rationale for refusing to crack the killers' phone. "Compromising the security of our personal information can ultimately put our personal safety at risk," Cook wrote, noting that the company has cooperated fully with the FBI in assisting them with information that was within its control, but that — by design — the contents of a customer's iPhone "are none of our business."
The FBI, he said, had asked Apple to create software that would allow them to access the phone of shooter Syed Farook without a password. Cook expressed concern that this tool (which he described, unequivocally, as a "backdoor") could be used by government officials in cases other than this one, or could fall into the hands of malicious hackers, posing a dangerous precedent and creating a risk to data security.
[image via Seth Anderson/flickr]
Have a tip we should know? tips@mediaite.com