GOP Governor Says 'We Got Our Asses Kicked' in 2022 Partly Because Fox Is 'An Echo Chamber'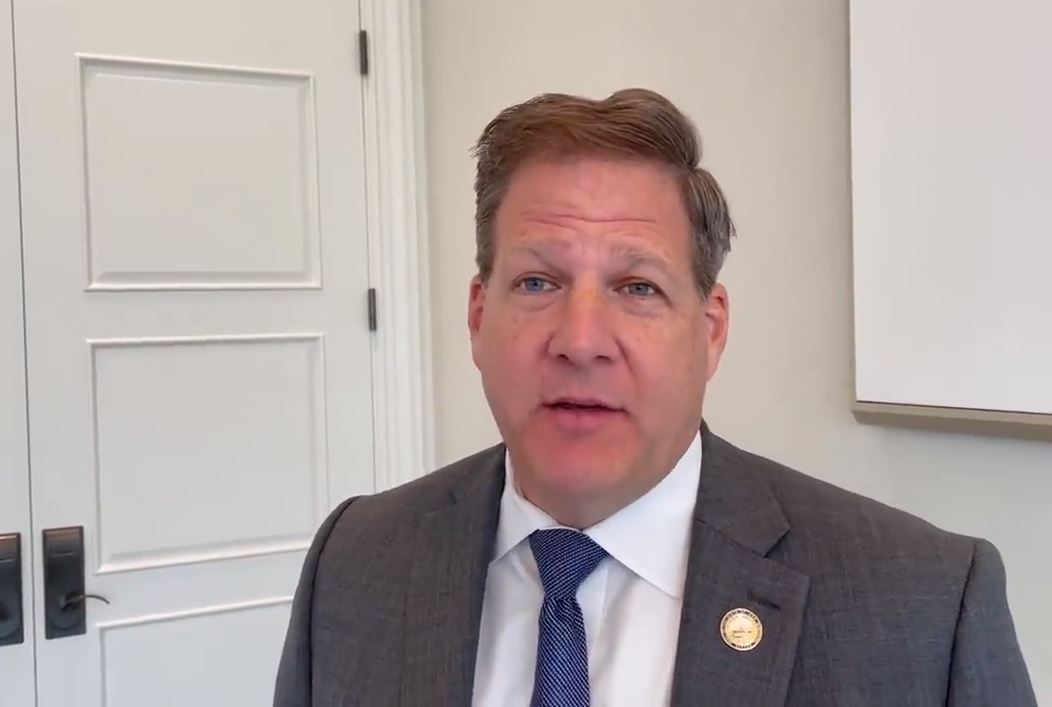 New Hampshire Governor Chris Sununu said Fox News is doing the GOP no favors with its right-wing "echo chamber," which he claimed was a factor in Republicans' underwhelming 2022 midterm election performance.
Speaking at a Republican National Committee meeting in Tennessee on Saturday, Sununu, who is mulling a run for president, said the party and right-wing media must try to appeal to independent voters.
"We can sit here and complain about George Soros all you want," Sununu said in audio published by The Undercurrent on Monday – the same day the governor appeared on Fox News's America's Newsroom. "He's an evil, evil horrible human being. But guess what. He's been making investments in the '80s to build for today."
He added, "We have to start thinking about the long game. We have to start thinking about those independents."
Sununu then pivoted to Fox and noted he was on Neil Cavuto's Fox Business show.
"I was on with Cavuto this morning," Sununu said. "And I talk to the leadership at Fox all the time. I said, 'Look guys, you're talking–I saw a panel discussion with like four panelists on Fox and they all were literally agreeing with each other. What are you doing?' I said, 'Great, we all agree.' We would all watch that panel and say, 'Yeah, I agree, I agree, I agree.' They're talking in an echo chamber. What are you doing to grow the team?"
Sununu, who has been on Fox News and Fox Business at least a dozen times this year, went on to say this "echo chamber" hampered Republicans in the midterms.
"And look," he continued. "We can all try to convince ourselves that 2022 wasn't so bad. [In] 2022, we got our asses kicked, and let's own that. We did. We did. And if we run '24 like we ran '22, it's gonna happen again and we'll all be sitting here going, 'Oh, why did we lose?'"
Former President Donald Trump is the current frontrunner in the nascent 2024 Republican field. Despite this, Sununu previously said the GOP is "moving on" from him.
Listen above via The Undercurrent.
Have a tip we should know? tips@mediaite.com
Michael Luciano - Senior Editor