Jeff Sessions: Pittsburgh Synagogue Shooter Will Face Hate Crime Charges, May Face Death Penalty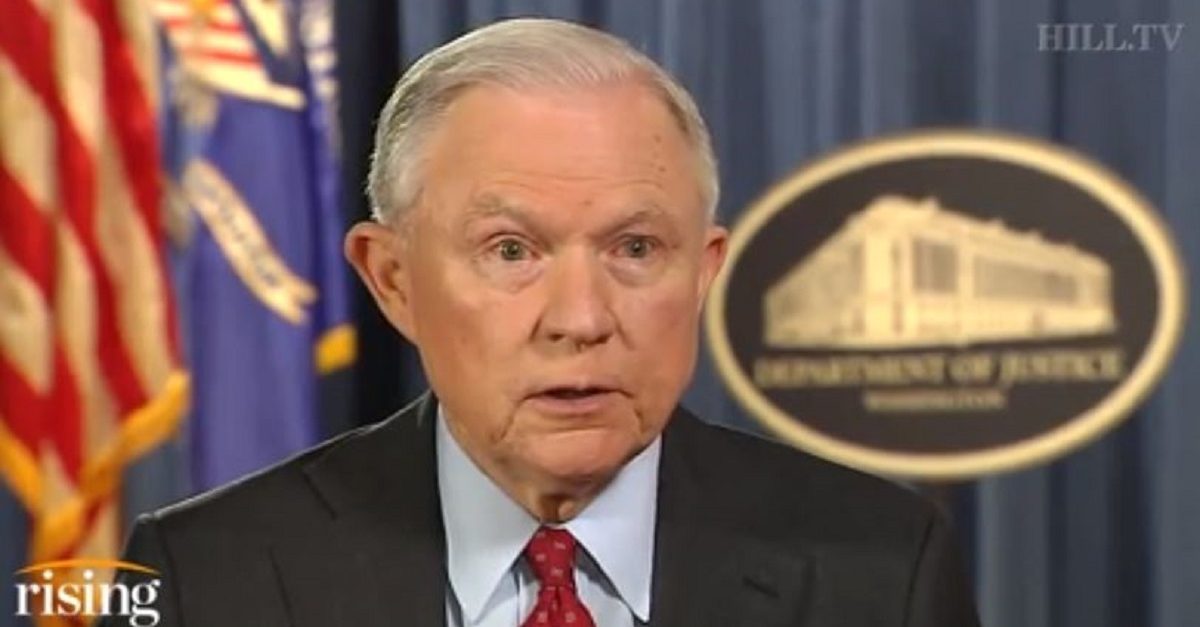 On Saturday, Attorney General Jeff Sessions announced the suspect in today's horrific synagogue shooting will face hate crime charges "including charges that could lead to the death penalty."
Police arrested Robert Bowers, 46, at the scene. Bowers reportedly shouted "All Jews Must Die" after walking into the building on Shabbat morning and was angered by the talk of the migrant caravan.
Responding to the crime, Sessions said this in the statement:
Hatred and violence on the basis of religion can have no place in our society. Every American has the right to attend their house of worship in safety. Today 11 innocent people were suddenly and viciously murdered during religious services and several law enforcement officers were shot. These alleged crimes are reprehensible and utterly repugnant to the values of this nation. Accordingly, the Department of Justice will file hate crimes and other criminal charges against the defendant, including charges that could lead to the death penalty.
Bowers was hospitalized after the attack. It is unclear when he will be formally charged.
[image via screengrab]
Have a tip we should know? [email protected]