'Pull Yourself Together, Kevin!' Matt Gaetz Needles McCarthy For 'Emotionally Cursing' During Tense GOP Meeting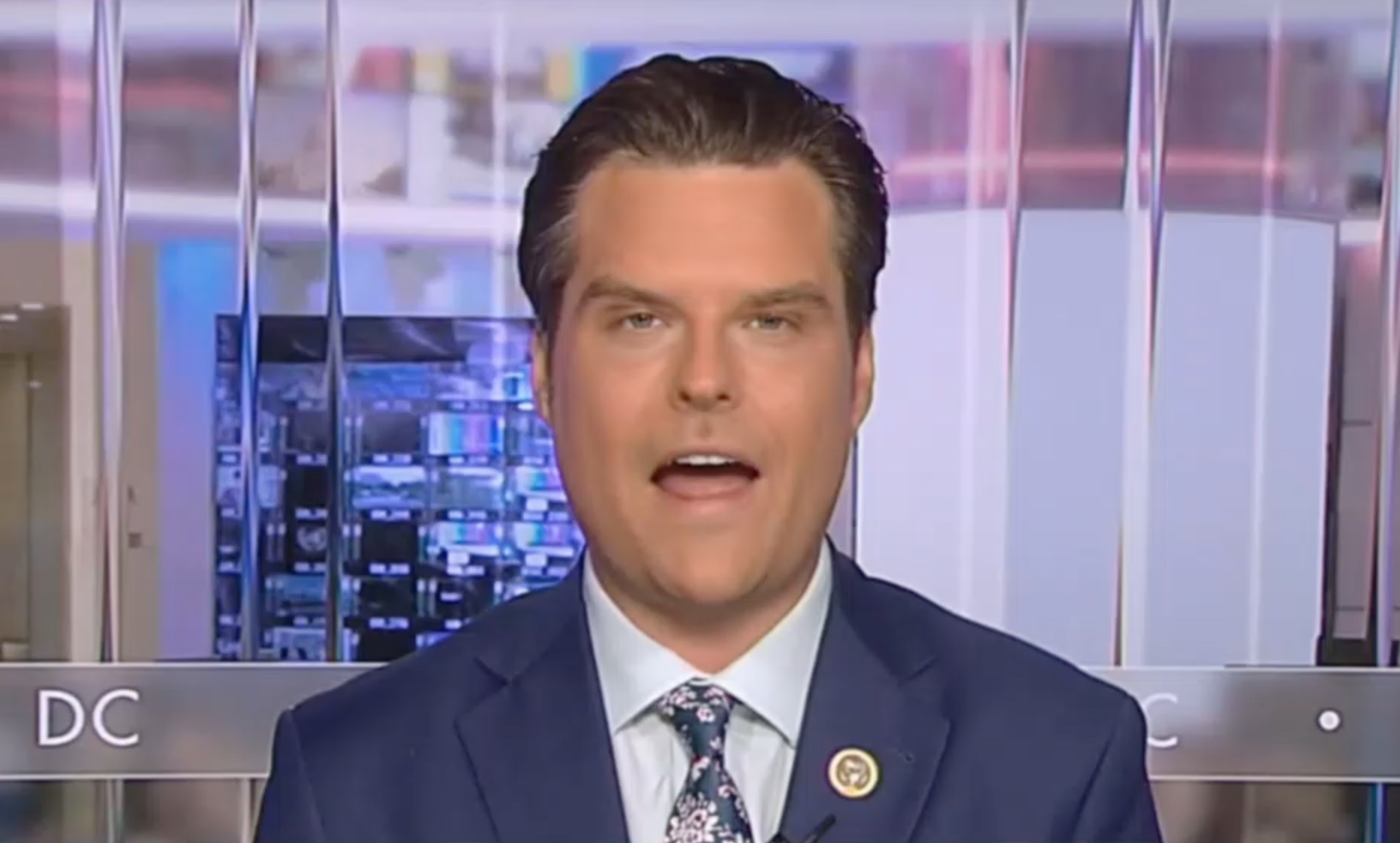 Rep. Matt Gaetz (R-FL) needled House Speaker Kevin McCarthy (R-CA) yet again on Thursday after the speaker fumed during a private GOP House conference meeting.
McCarthy reportedly told his members, "If you think you scare me because you want to file a motion to vacate, move the fucking motion." Gaetz, earlier in the week, threatened to file a motion to remove McCarthy as speaker if the GOP leader didn't come into "compliance with the agreement that allowed" him to become speaker.
"Sounds like @SpeakerMcCarthy is having a total normal one – not rattled at all," wrote Gaetz on Twitter after McCarthy's blow up at the meeting.
"Truth is Kevin controls his own fate," Gaetz continued, adding:
So instead of emotionally cursing, let's do this:
Single-subject spending bills
Term limits vote
Balanced budget vote
Release J6 tapes to all
Subpoena Hunter
We must begin immediately. Pull yourself together, Kevin!
While Gaetz repeated the same laundry list of demands he has been making for weeks, Punchbowl's Jake Sherman noted another issue was brought up at the GOP meeting: Gaetz's ethics complaints.
"INTERESTING — McCarthy addressed complaints that he is involved with @mattgaetz ethics case," Sherman noted while recapping the meeting, adding:
"I never did anything with an ethics complaint. That started last congress and I never talked to" chair Michael Guest "about anything." "But I do know I'm going to lead this conference the best I can," McCarthy said to applause.
In July, CNN reported that the GOP-led House Ethics Committee began reaching out to witnesses in its revived probe in to Gaetz regarding allegations he "engaged in sexual misconduct, illicit drug use or other misconduct."
McCarthy announced the beginning of a formal impeachment inquiry into President Joe Biden earlier in the week, which many observers believed was a move meant to appease the hard-right of his conference ahead of negotiations to avert a government shutdown.
Have a tip we should know? tips@mediaite.com
Alex Griffing - Senior Editor