Trump Admin Reportedly Reviewing Plans to Deploy 120,000 Troops Amid Mounting Tensions With Iran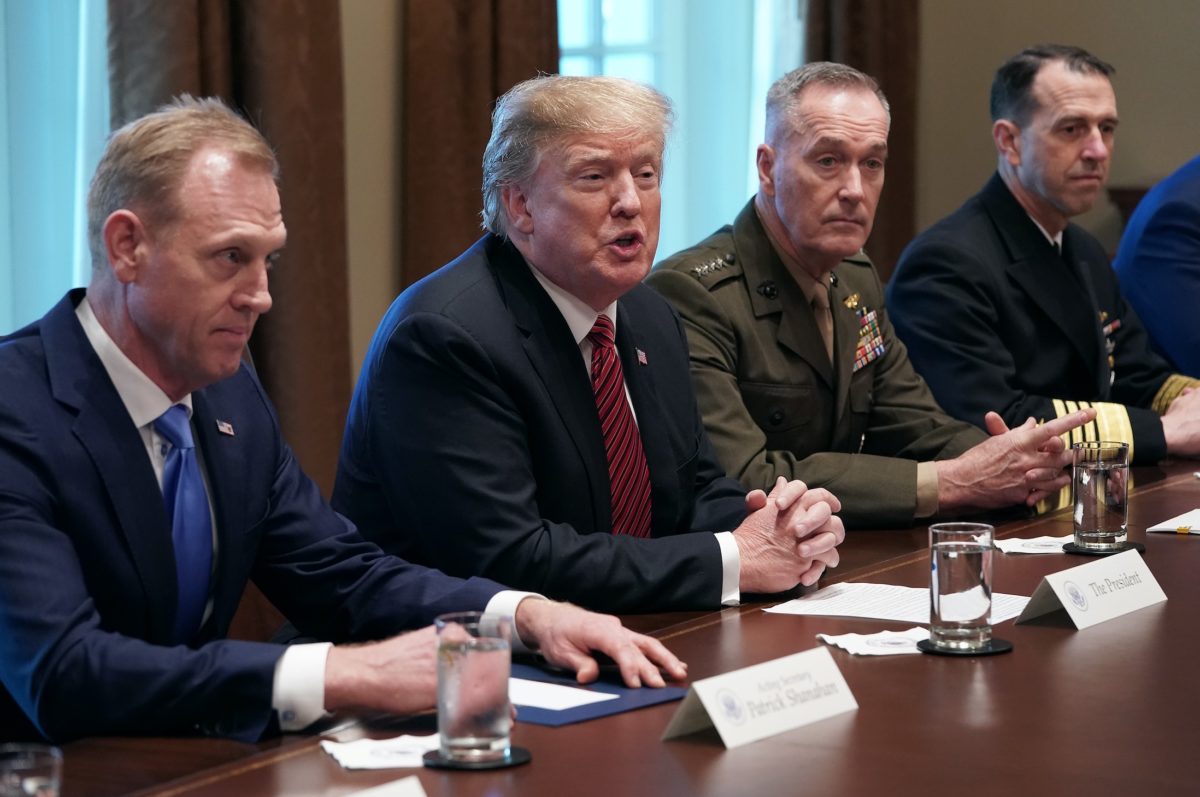 A new report says that the Trump Administration is looking at plans to deploy 120,000 U.S. troops to the Middle East to head off possible aggression from Iran.
As President Donald Trump warned that Iran "will suffer greatly" if they do anything against America, the New York Times reported that Acting Defense Secretary Patrick Shanahan presented the deployment plan during a meeting last week with Trump's top national security officials. It isn't clear if Trump was at the meeting himself, but it was reportedly attended by national security adviser John Bolton, CIA Director Gina Haspel, Director of National Intelligence Dan Coats, and Chairman of the Joint Chiefs of Staff General Joseph Dunford.
The reported goal of the proposal is to deal with Iran in the event they continue their work on nuclear development, plus Israeli intelligence suggests Iranian forces could soon act against U.S. interests in the Middle East. The news comes amid mounting tensions with Iran, which is causing some political observers to grow concerned about the increased probability of international conflict.
Recently, the Trump Administration pointed to an aircraft carrier and a set of B-52 bombers operating in the Persian Gulf, saying its a "clear and unmistakable message" of deterrence to Iran. Iran has responded with condemnation and threats of counteraction in the event of continued escalation.
[Photo via Chip Somodevilla/Getty Images]
Have a tip we should know? tips@mediaite.com