Twitter Crashes Ahead of Trump's Social Media Summit and an Attendee Suggests It's No Accident: 'Crazy Timing…'
Twitter briefly crashed just before President Donald Trump's big summit on social media Thursday afternoon, and attendee Joy Villa took to Instagram to apparently suggest it was intentional.
Villa, a pro-Trump singer known for wearing political outfits to the Grammy Awards, posted a picture of the summit on Instagram with the caption.
Villa made news earlier this year for wearing a pro-Trump "Build The Wall" dress to the Grammy Awards ceremony in New York. She is one of many pro-Trump personalities invited to the summit on social media which is not hosting any representatives from actual social media companies.
A number of posts reiterating a similar message were also seen on Facebook, though some did not blame a conspiracy.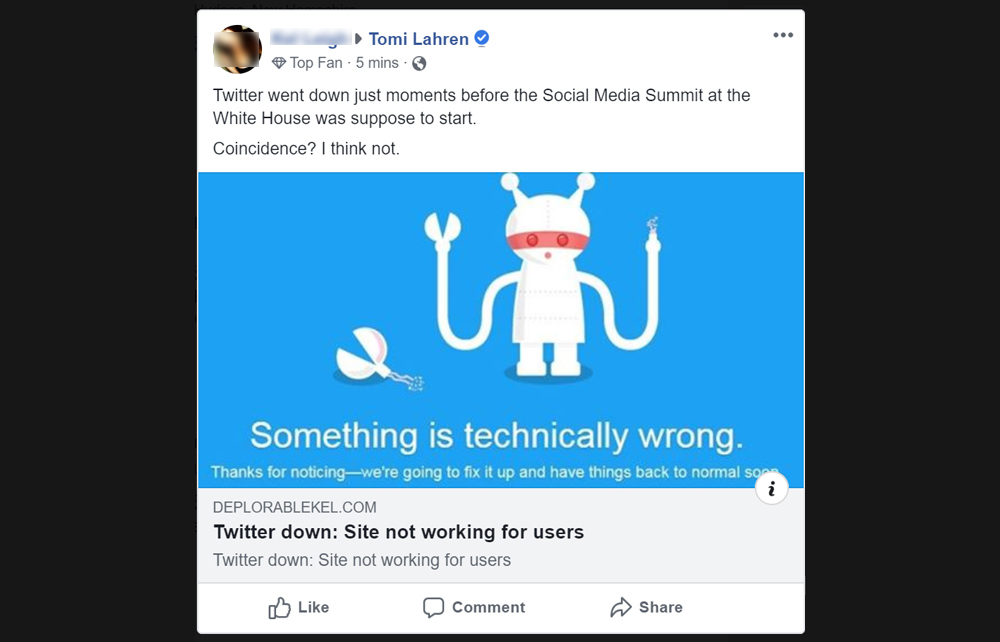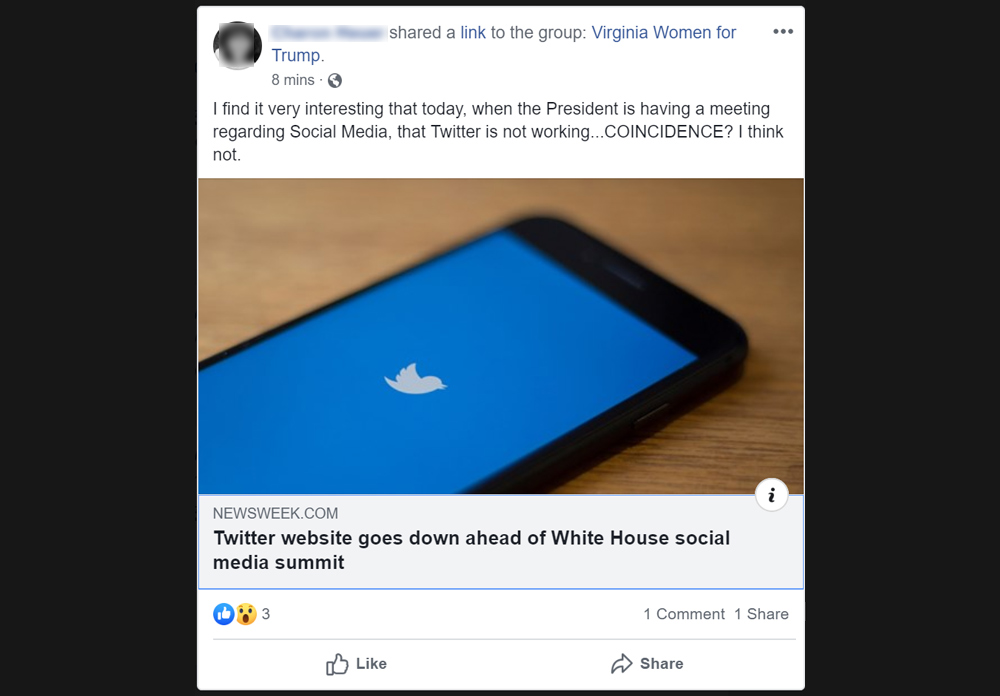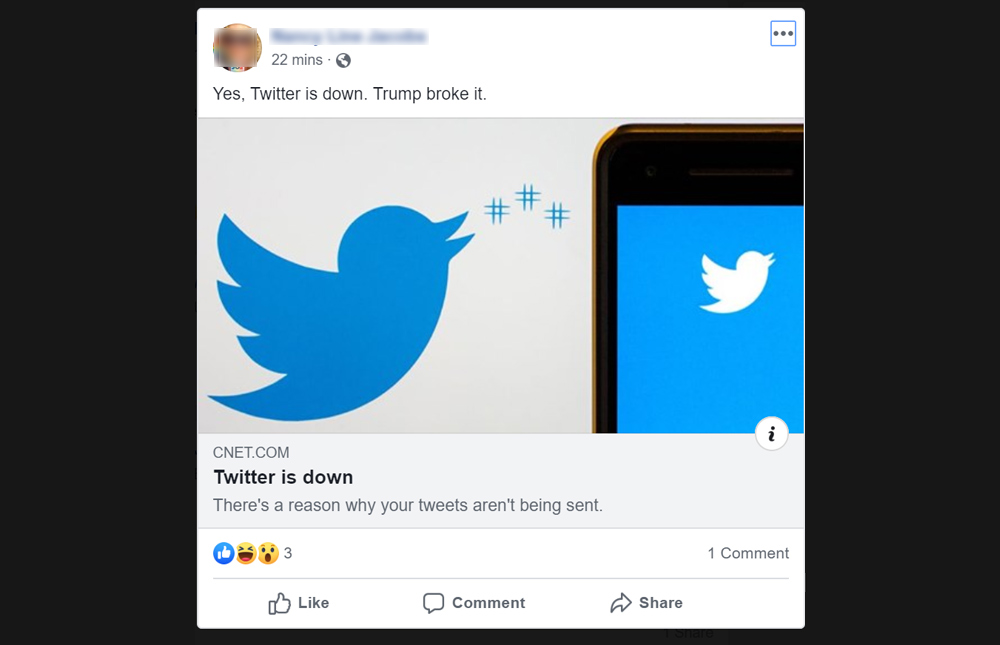 [Image via Amy Sussman/Getty Images]
Have a tip we should know? [email protected]