Elizabeth Warren: People Care About 'Things That Touch Their Lives,' Not the Mueller Report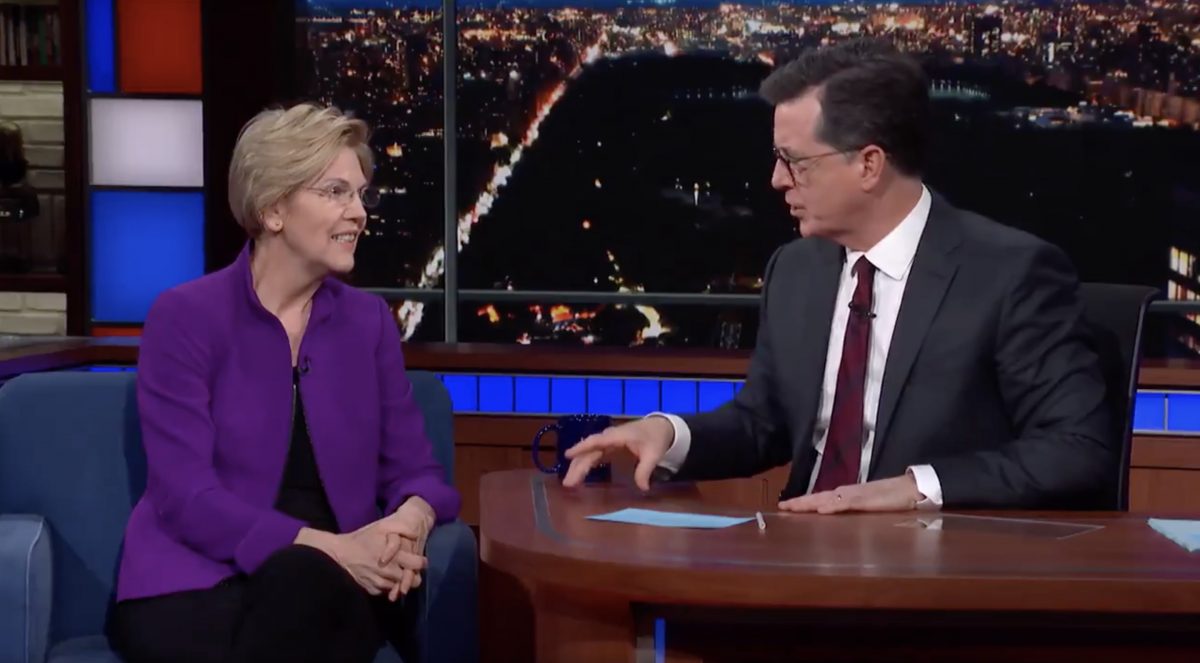 Speaking with The Late Show's  Stephen Colbert on Monday, Sen. Elizabeth Warren made it clear that she does not trust Attorney General William Barr's summary of Special Counsel Robert Mueller's findings.
Yet, at the same time, she stressed that voters are far more interested in "the things that touch their lives every day" and not the Mueller report.
Replying to Colbert's question about if she — as a law professor — trusted Barr's assessment, she said, "you shouldn't have to ask me if I trust it."
She added: "We should see the whole report. When we see the whole report, we'll know what the basis is for this, period."
The senator and Democratic presidential candidate also noted that she wanted to make a "different point" about the whole thing.
"Look, I spent the last couple of days in New Hampshire, I did a bunch of big public events, I took about 30 questions, just unfiltered from anybody, and then did long lines afterwards where I talked to people — probably altogether over the weekend got maybe 100 questions," she said. "Do you know how many were about the Mueller report? Zero. Because what people were asking about were the things that touch their lives every day."
Watch above, via CBS
Have a tip we should know? tips@mediaite.com