NBC's Self-Serving Investigation Into Matt Lauer Adds Fuel to Network's Credibility Crisis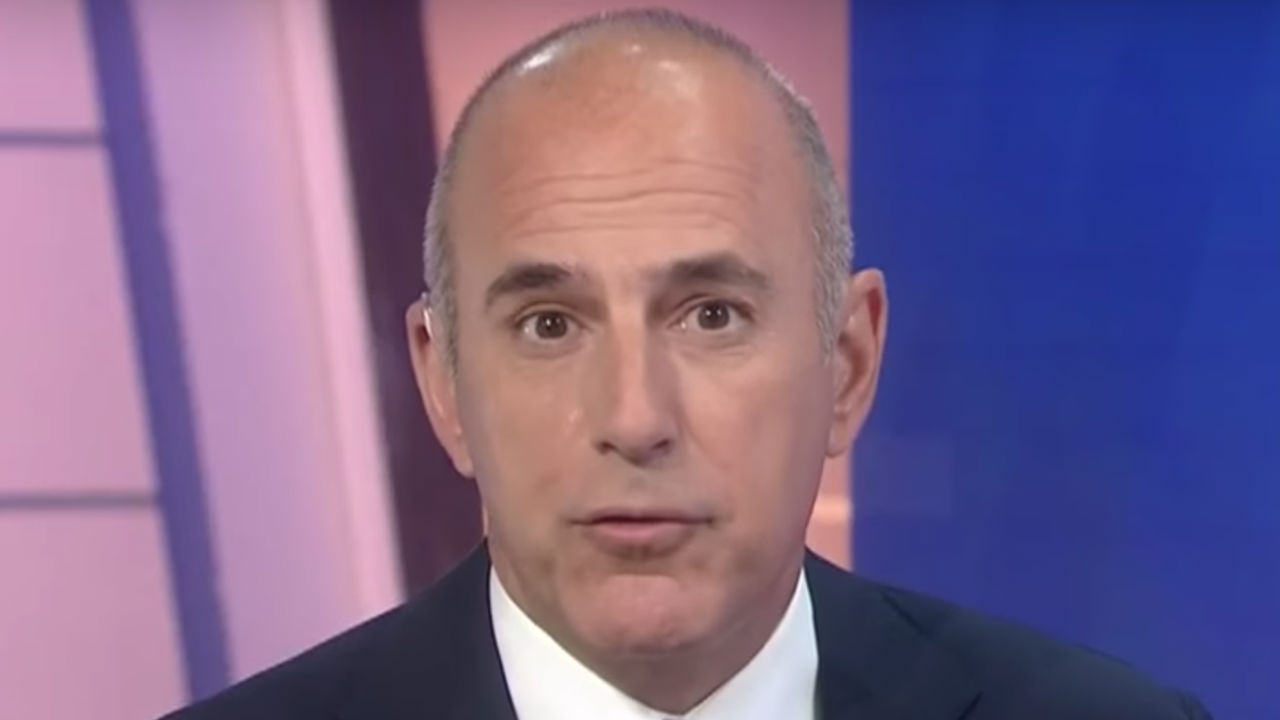 On Wednesday, NBC released its findings on its own investigation into former Today Show host Matt Lauer. And let's the say the results weren't exactly satisfactory.
When NBC announced they had launched an internal investigation without seeking the help of outside counsel, some expressed skepticism given the inherent problems of an organization conducting a proper, unbiased investigation of itself. And based on the report they've released, those concerns were completely legitimate.
Let's dissect the roughly 7-page memo.
What raised the most eyebrows was the first and only "finding" from its investigation… which was that NBC supposedly found nothing about leadership at the network knowing about Lauer's behavior.
"We found no evidence indicating that any NBC News or Today Show leadership, News HR or others in positions of authority in the News Division received any complaints about Lauer's workplace behavior prior to November 27, 2017. All four women who came forward confirmed that they did not tell their direct manager or anyone else in a position of authority about their sexual encounters with Lauer. 4 Current and former members of NBC News and Today Show leadership, as well as News HR, stated that they had never received a complaint about inappropriate workplace behavior by Lauer, and we did not find any contrary evidence."
Included at the bottom of the page, however, was this footnote.
"Ann Curry has stated in the press that, in 2012, a woman came to her claiming that Lauer had sexually harassed her and that Curry then told management at the time that they should be concerned about Lauer's behavior toward women. In a discussion with the investigation team, Curry confirmed that she did not disclose to anyone in management that she had received a specific complaint. Curry declined to share with the investigation team the identity of anyone in management with whom she spoke at the time or the identity of the woman who came to her with a complaint about Lauer. The members of NBC News and Today Show leadership at the time with whom we spoke denied having any such conversation with Curry."
Ann Curry abruptly left the Today Show back in 2012, which was not-so-coincidentally the same year she was approached by one of Lauer's accusers. Based on the report, she "confirmed" that she did not disclose the allegations to "anyone in management."
According to Curry herself, that's not the case. Not only does she claim she specifically spoke to management, Curry also said that she was never approached to participate in a formal NBC investigation. Instead, she received a brief call from an NBCUniversal lawyer, who asked her about her claims that she told network leadership about Lauer. And despite the investigation's indication otherwise, Curry said that she stood by her claims.
This is exactly why Linda Vester, a former NBC employee who recently came forward with allegations against NBC veteran Tom Brokaw, rejected this investigation, saying it's "common sense" that you can't "investigate yourself."
The second unsettling aspect of the report was that it went out of its way to acknowledge that most people not only were "shocked" by the allegations but that they had "very positive things" to say about their former colleague.
"Many interviewed expressed shock upon reading press reports regarding Lauer's alleged behavior, including employees who spent significant amounts of time with Lauer as a result of their job duties or having known him for years…  Most witnesses had positive things to say about Lauer's demeanor in the workplace. Lauer also was described as a very private person who acted as a friend and professional mentor to both men and women alike over decades at the Today Show."
In other words, NBC expects us to not only accept that there's "no evidence" anyone in a leadership position at NBC knew about Lauer's decades-long behavior but that in the dozens of interviews they conducted, mostly everyone presented Lauer in a positive light. Some, if not all, of that could very well be true. But given that its coming from NBC's own investigation, it's tough to accept at face value. Don't they realize how much more impact that would have had coming from an outside firm?
The third most glaring conclusion of the report is that the "investigative team" doesn't believe there is or was a "widespread or system pattern" of unethical behavior at the network.
"Every witness we interviewed was asked whether they had concerns about inappropriate workplace behavior by any other employees. A small number of those interviewed raised additional concerns in their interview, including about rumored extramarital affairs among employees. Most of the concerns already had been reported, investigated and addressed through disciplinary action where warranted. The remainder that were not previously known involved allegations of conduct less egregious than that pertaining to Lauer, and they are being investigated and addressed in a manner consistent with Company policies and procedures. Based on the nature and number of complaints reviewed, including the allegations related to Lauer's conduct and the other workplace complaints that have been raised through existing channels, the investigation team does not believe that there is a widespread or systemic pattern of behavior that violates Company policy or a culture of harassment in the News Division."
What this report attempts to downplay is that Lauer isn't the only accused rotten apple who worked at the network. During the #MeToo movement's infancy, one of MSNBC's most prominent political analysts Mark Halperin was fired after five women came forward with allegations against him. Granted, the allegations made were based on his tenure at ABC News, but his behavior could have easily continued at the peacock network. And within the past few weeks, three women have accused Tom Brokaw of misconduct. If Brokaw is indeed innocent of these charges, he should be begging for an independent investigation to clear his name.
The network's biggest problem is that they're in the midst of a credibility crisis and they don't seem to care. From their dismissal of Ronan Farrow's bombshell reporting of Harvey Weinstein, their handling of MSNBC's Joy Reid, who appears to have pushed the hoax that hackers wrote the homophobic posts on her old blog, to most recently Hugh Hewitt's undisclosed ties to embattled EPA administrator Scott Pruitt, the controversies keep mounting and NBC has struggled to put out any of the fires.
NBC should take a page from an unlikely source: Fox News, a network that was also dogged with alleged sexual predators, but at the very least hired outside counsel to conduct a third party investigation.
The #MeToo movement has thrusted the country into uncharted territory of holding sexual predators accountable. And the recent downfall of NY Attorney General Eric Schneiderman indicates that it is far from over. So if NBC wants to restore its reputation, they need to take these controversies seriously and hire an independent investigator. Based on everything else, they can't possibly expect us to take their word for it.
[image via screengrab]
This is an opinion piece. The views expressed in this article are those of just the author.