Trump Takes Aim At — and Brings Attention to — 'Need to Impeach' Ad Campaign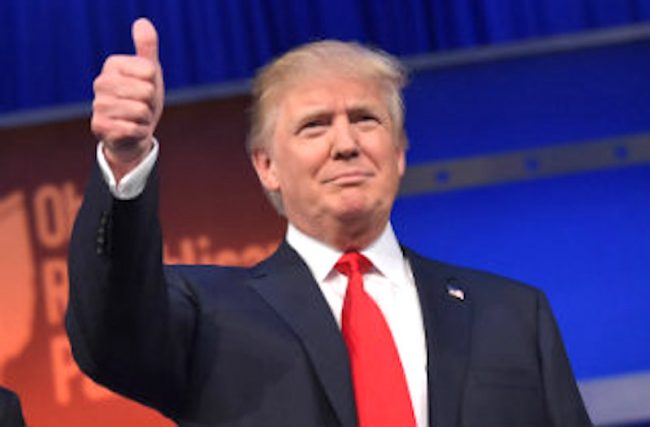 Tom Steyer is not just a hedge fund manager turned environmental billionaire. He is a progressive activist who has committed $10 Million to launch an ad campaign that advocates immediate impeachment proceedings for President Donald Trump. The one minute commercial outlines what White House critics see as legit issues: obstruction of justice, bringing us to the brink of nuclear war and receiving campaign support from foreign agents. Watch the video here:
Well it appears that during a morning spent watching Fox & Friends President Trump caught this video and was none to pleased, tweeting:
Wacky & totally unhinged Tom Steyer, who has been fighting me and my Make America Great Again agenda from beginning, never wins elections!

— Donald J. Trump (@realDonaldTrump) October 27, 2017
How do we know that Trump was watching Fox & Friends, well he tweeted praise of his favorite show just minutes after tweeting his critique of Steyer, who's pro-impeachment advertisement had JUST run on Fox News.
Critics will likely see Trump's tweet as an odd decision that brings more attention and eyeballs to a one minute clip that seeks signatures on a petition (which you can see here at NeedToImpeach.com.) Trump supporters will likely see this as more evidence of a cabal of haters eager to do whatever they can to undermine thee "Make America Great Again" agenda.
And so it goes.
Have a tip we should know? tips@mediaite.com