Senior WH Official Reportedly Says EPA Chief Scott Pruitt is Finally Approaching the 'Tipping Point' of Being Ousted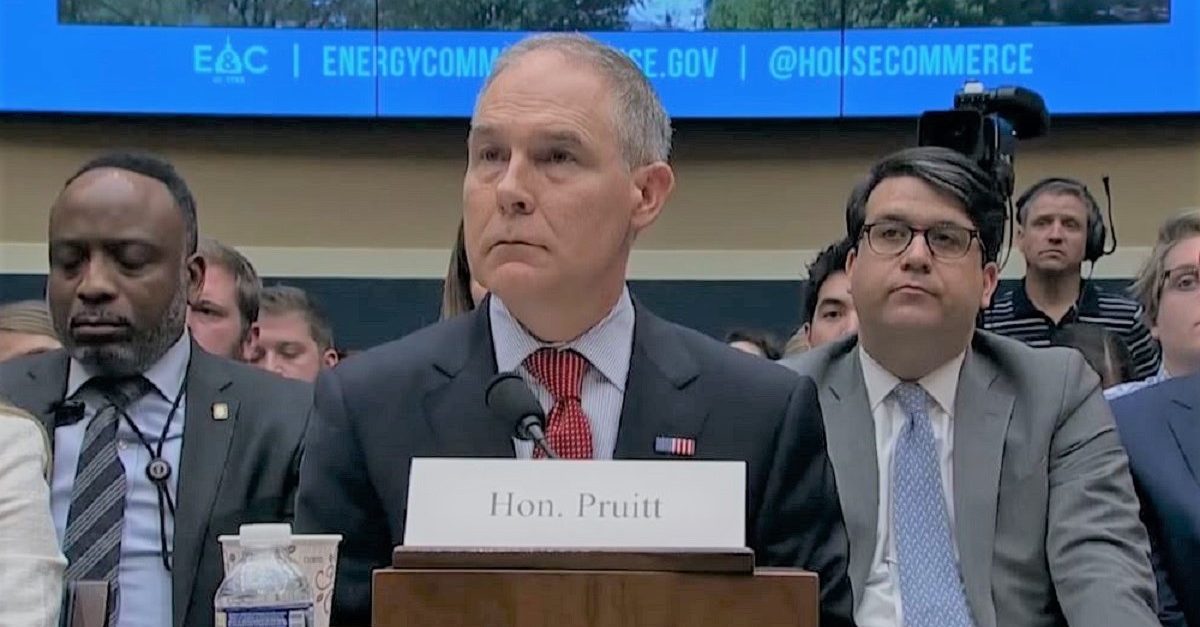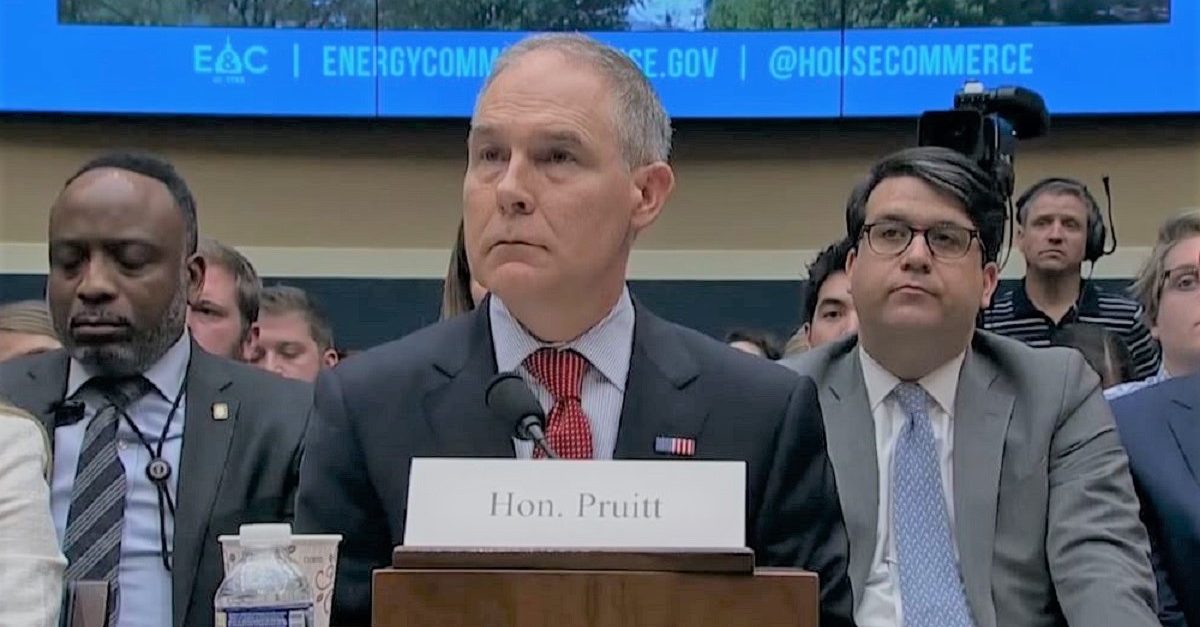 Has President Donald Trump finally had enough of scandal-plagued EPA Administrator Scott Pruitt?
CNN reports that a senior White House official is saying that Pruitt is "inching forward to the tipping point," and could soon be through as head of the EPA.
Pruitt's various ethical quagmires are almost too numerous to list at this point. Among the highlights, the EPA chief has reportedly had several sketchy dealings with lobbyists, made some ridiculous expenditures on the taxpayers' dime, and tried to use his clout in a variety of unethical ways.
Until now, the president has stood behind Pruitt. But the new report indicates that Trump's patience may, at last, be wearing thin. In some of Trump's more recent on the record comments about Pruitt, the president gave Pruitt credit for "doing a great job within the walls of the EPA," in his view — while leaving open the idea that he could make a move.
"[W]e're setting records," Trump said. "Outside, he's being attacked very viciously by the press. I'm not saying that he's blameless, but we'll see what happens."
[featured image via screengrab]
——
Follow Joe DePaolo (@joe_depaolo) on Twitter
Have a tip we should know? tips@mediaite.com
Joe DePaolo - Senior Editor