Brian Stelter Rebuffs MRC 'Censorship' Claim By Revealing Mark Levin Declined CNN Invite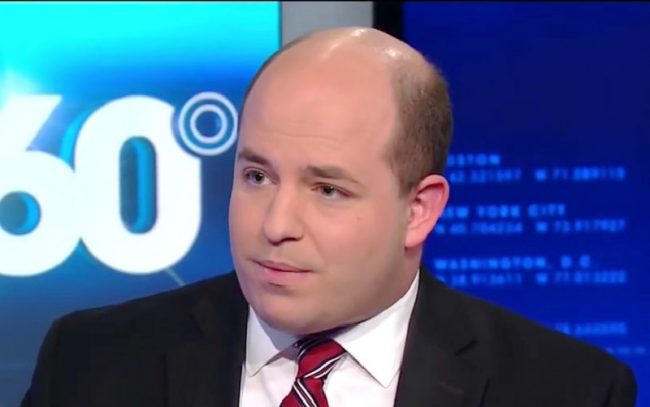 Earlier this week, conservative media watchdog Media Research Center published a post about right-wing radio host Mark Levin's latest book and their claim that the "establishment" media is ignoring Levin despite the book being a "runaway best-seller."
To make their case, they pointed to the manner in which Sen. Al Franken (D-MN) was treated when his last book was released, claiming that nobody called up Levin for an interview, effectively censoring him:
They will allow a discussion of public policy – as long as it matches their worldview. Think Sen. Al Franken. He is no Mark Levin intellectually, but that's irrelevant. His book came out a few weeks ago and he was the progressives' toast of the town, celebrated all over the "news" shows, "public" TV and radio, and the late-night comedy shows. The Washington Post and New York Times rolled out 1,300-word rave reviews.

But once again, Levin is being shunned by the thought police. Witness that though it's a runaway best-seller, now seven days consecutively, the establishment media have censored him completely, with not a single interview granted.
Aside from the fact that Levin has made several appearances on Fox News over the past two weeks, including spots on Watters' World and Fox & Friends over the weekend — apparently the MRC doesn't count the highest-rated cable news network as part of the establishment — it appears there's one media personality who is disputing the conservative watchdog's take.
In his newsletter last night, CNN senior media correspondent Brian Stelter pointed out that he saw the MRC's claims of censorship as an opening to get Levin to finally appear on his show Reliable Sources. According to Stelter, however, Levin wanted nothing to do with CNN or his program. Stelter wrote:
I saw this as an opportunity to re-up our months-old requests for Levin to come on "Reliable Sources." Surely, since MRC says he's been "censored," he'd jump at any chance at a non-Fox interview? But when I emailed him the offer on Thursday, he replied, "Are you kidding me? Buddy, I've zero respect for CNN or you. You're a propagandist."
So, is it really censorship when one man, who already has access to a large platform, refuses to appear on certain outlets because he feels they are propaganda? Doesn't seem like it.
[image via screengrab]
—
Follow Justin Baragona on Twitter: @justinbaragona
Have a tip we should know? tips@mediaite.com