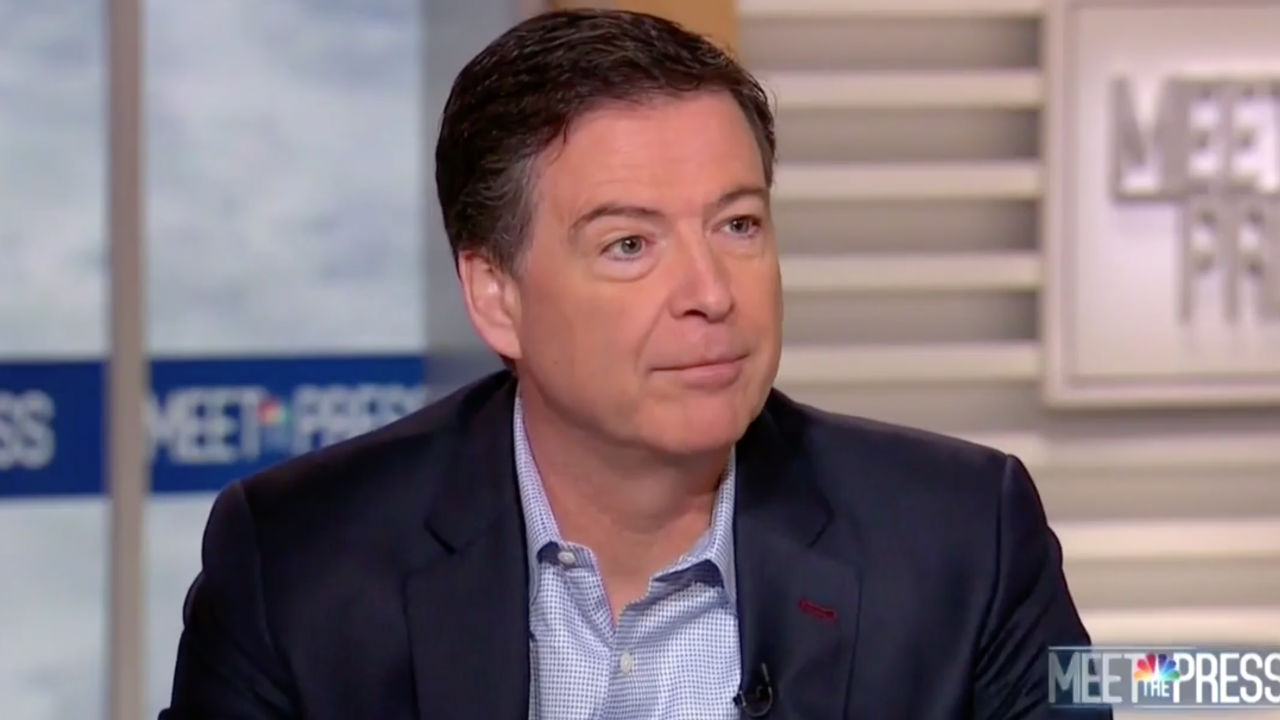 Former FBI Director James Comey says President Donald Trump's berating of the FBI isn't just threatening its reputation; it's threatening the country.
Speaking with The Associated Press Tuesday, Comey said he felt Trump's criticism of FBI leadership is jeopardizing the safety of the U.S. by undermining the credibility of the agency as well as public respect:
"To the extent there's been a marginal decrease in their credibility at that doorway, in that courtroom and in thousands of other ways, their effectiveness is hit. So it's hard," Comey said. "You're not going to be able to see it, but logic tells me that it's there, which is why it's so important that we knock it off as a political culture."
Trump has lashed out repeatedly at the FBI, especially on Twitter, angered over its investigation into Russian meddling in the 2016 election and his ties to Russia. However, the president has publicly deemed it a "witch hunt." Comey reportedly declined to talk about that investigation with The AP.
He also admitted to the outlet that he accepts blame for some of the turbulence within the president's relationship to the FBI, including text messages that were anti-Trump and involved an agent working on the Mueller probe.
Comey's new book, A Higher Loyalty, hit the shelves in April, discussing the details of his time in the White House and his interactions with Trump.
[Image via screengrab]
Follow Amy Russo on Twitter: @amymrusso
Have a tip we should know? tips@mediaite.com