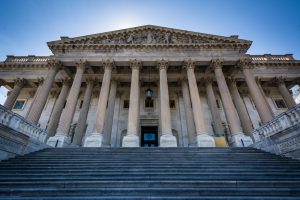 It was reported that despite Republican leaders pushing them not to do it, House Republicans voted to weaken the power of the ethics office that was set up last decade following corruption scandals that sent members of Congress to prison.
According to the New York Times, the vote was announced late on Monday even though both Speaker of the House Paul Ryan and Majority Leader Kevin McCarthy opposed it.
The move to weaken the Office of Congressional Ethics was not public until late Monday, when Representative Robert Goodlatte, Republican of Virginia and chairman of the House Judiciary Committee, announced that the House Republican Conference had approved the change with no advance public notice or debate.

In its place, a new Office of Congressional Complaint Review would be set up within the House Ethics Committee, which before the creation of the Office of Congressional Ethics had been accused of ignoring credible allegations of wrongdoing by lawmakers.
The entire House of Representatives will vote on the rules Tuesday, and if passed, this measure will last until the next Congressional election.
In a statement released this evening, Goodlatte claimed that this action would actually make the office stronger in dealing with potential ethics violations.
"The amendment builds upon and strengthens the existing Office of Congressional Ethics by maintaining its primary area of focus of accepting and reviewing complaints from the public and referring them, if appropriate, to the Committee on Ethics. It also improves upon due process rights for individuals under investigation, as well as witnesses called to testify. The OCE has a serious and important role in the House, and this amendment does nothing to impede their work."
Following the report, a number of political writers and reporters took to Twitter to express their opinions and thoughts on the GOP vote.
Last week, House GOP proposed punishing livestreams of protests in the chamber. And now they've gutted the House's independent ethics panel.

— Kevin M. Kruse (@KevinMKruse) January 3, 2017
To make this clear: The House GOP, which is trying to gut ethics oversight, is not Trump. He is not behind this. His voters will be mad.

— Kurt Eichenwald (@kurteichenwald) January 3, 2017
Pretty amazing that House GOP's first move is to gut independent ethics office, esp after Boehner took ethics in his conference so seriously

— Domenico Montanaro (@DomenicoNPR) January 3, 2017
I mean, how often are lawyers caught up in ethically questionable circumstances anyway? https://t.co/SGgGlCd8hC

— Noah Rothman (@NoahCRothman) January 3, 2017
House Democratic Leader Nancy Pelosi blasts House GOP for gutting ethics watchdog, saying amendment would "functionally destroy the office." https://t.co/tvqf42CUto

— Edward M. Davis (@TeddyDavisCNN) January 3, 2017
House GOP's claim: ending the office's independence strengthens ethics oversight.

War is Peace. Freedom is Slavery. Ignorance is strength. https://t.co/qjtgalwZRo

— Atul Gawande (@Atul_Gawande) January 3, 2017
Someone should tell Speaker's office the "Ryan urged House GOP not to do it but they did it anyway" defense makes Ryan look incredibly weak. https://t.co/Y5mxXlgEls

— Matt McDermott (@mattmfm) January 3, 2017
[image via Shutterstock]
–
Follow Justin Baragona on Twitter: @justinbaragona
Have a tip we should know? tips@mediaite.com