Journos Call Out Trump for Falsely Attacking NY Times Over 'Phony' Source: 'Another Easily Verifiable Lie'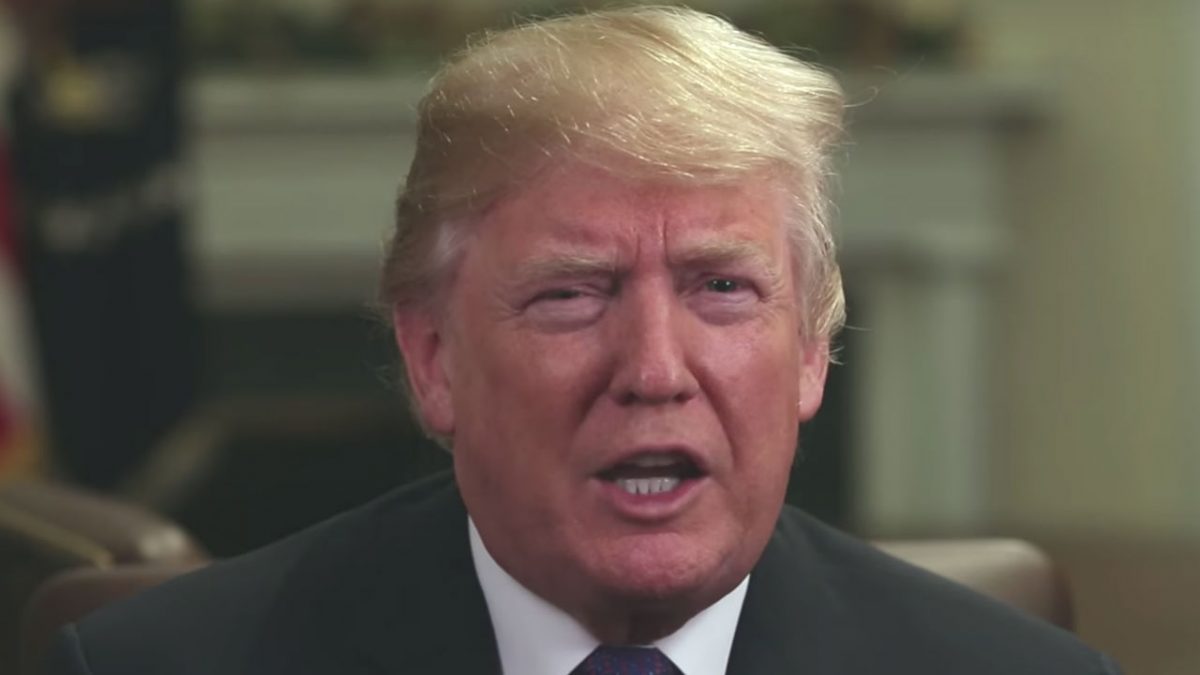 So President Trump once again got his facts wrong in attacking a media outlet, and, well, journalists are getting tired of this.
To recap, a White House staffer made remarks to several journalists, all of whom heard what was said, but the President's reaction was to rage at the New York Times:
The Failing @nytimes quotes "a senior White House official," who doesn't exist, as saying "even if the meeting were reinstated, holding it on June 12 would be impossible, given the lack of time and the amount of planning needed." WRONG AGAIN! Use real people, not phony sources.

— Donald J. Trump (@realDonaldTrump) May 26, 2018
Journalist Yashar Ali uncovered audio that directly debunks what the President said.
Odds are Trump won't care and will go right back to trashing the press tomorrow, but for a lot of journalists and others on Media Twitter, the President of the United States attacking a media outlet for reporting on what one of his own staffers said was just one of those AYFKM moments:
For those keeping track >>> A first even in annals of Trump admin: president claiming own staff gave fake and nonexistent briefing.

— Susan Glasser (@sbg1) May 26, 2018
Trump's lie here — claiming the aide "doesn't exist," when a roomful of reporters heard him — backs up Lesley Stahl's "he knows better" assertion pic.twitter.com/aNmd88c6ak

— Brian Stelter (@brianstelter) May 26, 2018
.@realDonaldTrump is slamming the @nytimes for citing a senior White House official "who doesn't exist," but the portion of the article he appears to be referring to directly cites comments made at a background briefing the White House held for the whole press corps Thursday. pic.twitter.com/xVtZ1J4hPX

— Alex Mallin (@alex_mallin) May 26, 2018
This is a good example of why, at pretty much every background briefing, you'll hear an AP reporter ask why it's being held on background/why it's not on record. https://t.co/EYkrUszieZ

— Jill Colvin (@colvinj) May 26, 2018
Trump told two demonstrable falsehoods this AM, one about his administration's policy of separating undocumented immigrant kids inclu infants from their parents, which he tried to claim wasn't his own policy. The other was falsely claiming his own aide didn't give a bg briefing.

— Maggie Haberman (@maggieNYT) May 26, 2018
I mean, every reporter on the call knows who this official was, and this official exists. And we all heard the official say it. https://t.co/iEiTEpHeyb

— Mike Warren (@MichaelRWarren) May 26, 2018
Respected news organizations don't make up sources. This is someone who works for you, Mr. President. https://t.co/J7S8lMj8Wa

— Glenn Kessler (@GlennKesslerWP) May 26, 2018
I was there. This was a background briefing given by a senior administration official in the briefing room! POTUS either has no idea what his own administration is doing, has lost his mind, doesn't care, all of the above and is such a liar he can't remember the last lie he told. https://t.co/0SOcLd3218

— Brian J. Karem (@BrianKarem) May 26, 2018
I don't know whom NYT is referencing but this is very close to what a senior admin official said in a White House organized background call Thursday. Arguably grounds for putting briefing on the record. https://t.co/HLra6oB97h

— Josh Gerstein (@joshgerstein) May 26, 2018
I think we can agree that when you send out an official to conduct a background briefing, then not only deny that the official said something but also deny that the official even exists, you have blown up the terms of said briefing. https://t.co/qqVfbqNaTh

— Robert Draper (@DraperRobert) May 26, 2018
seems like one of Trump's favorite tricks backfired because he's a dope; he knows reporters won't burn a confidential source so he feels free to say the source is fake, but this time he apparently didn't realize the quote was from a sanctioned WH briefing https://t.co/xdFKwKZvky

— Simon Maloy (@SimonMaloy) May 26, 2018
I was on this briefing call with a (very real) senior WH official, and at one point got disconnected. When I got back on, it said there were 240+ people on the line.

That's a lot of people to make up a phony official "who doesn't exist." https://t.co/YZzN21UdYa

— Vera Bergengruen (@VeraMBergen) May 26, 2018
There is now audio of the senior WH official that Trump claims 'doesn't exist' saying exactly what Trump says couldn't have been said.

Yet another easily verifiable lie. https://t.co/dqtnujXYgA

— Josh Jordan (@NumbersMuncher) May 26, 2018
This is something a senior White House official, whose name is known to reporters, said on background on a conference call with lots of reporters. This person definitely exists. https://t.co/XqwUWGBYuK

— Katie Watson (@kathrynw5) May 26, 2018
What the president said here is completely inaccurate. https://t.co/huLCqljKW6

— Marshall Cohen (@MarshallCohen) May 26, 2018
The president of the United States is now claiming that his own White House briefings are fake news and that an official his White House put in the briefing room "doesn't exist." https://t.co/ozT6QMhEsM

— Peter Baker (@peterbakernyt) May 26, 2018
Let this be instructive for the next time the president falsely claims "fake news" or fake sources… HE IS LITERALLY DENYING A SENIOR OFFICIAL WHO GAVE A WHITE HOUSE-SANCTIONED BACKGROUND BRIEFING. I am now returning to my regularly scheduled Memorial Day weekend… https://t.co/4tPZ2JziW1

— Ashley Parker (@AshleyRParker) May 26, 2018
[image via screengrab]
— —
Follow Josh Feldman on Twitter: @feldmaniac
Have a tip we should know? [email protected]
Josh Feldman - Senior Editor