Joy Reid Mockingly Calls Woman 'Dear,' Then Flips Out When Woman Calls Her 'Dear' Back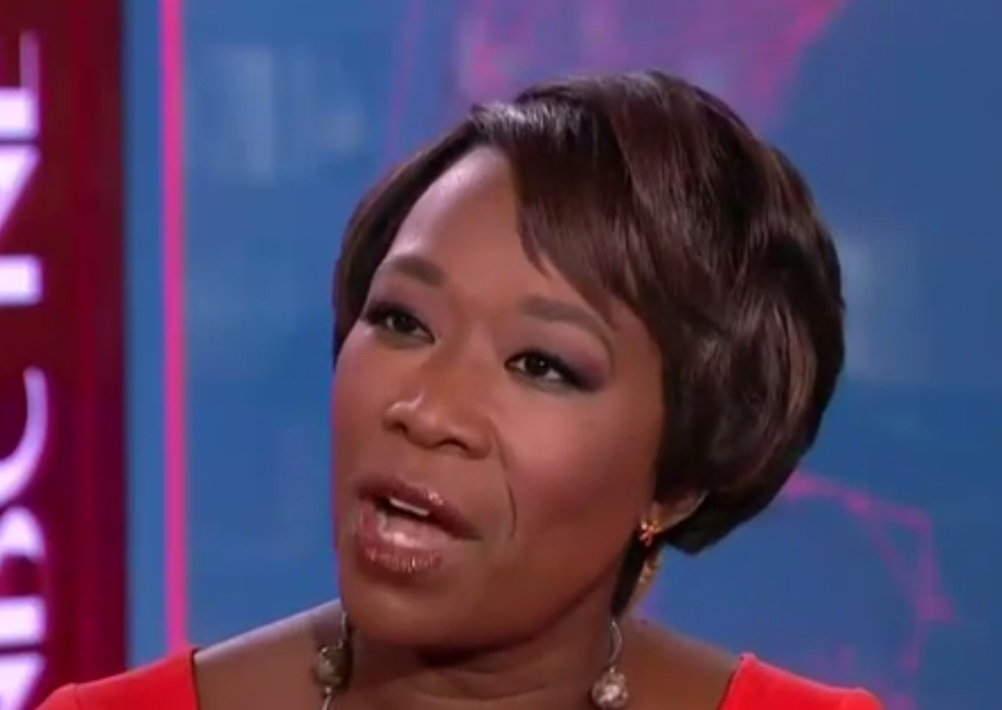 When it comes to employing patronizing insults, Joy Ann Reid is either a hypocrite or someone with an extremely short memory.
During a feisty Twitter exchange, the MSNBC pundit mockingly referred to progressive author Elizabeth Hamilton Argyropoulos as "dear" — similar to how men in the 1960s used the term toward their secretaries, i.e. Don Draper from Mad Men. However, when the woman Reid dubbed "dear" sarcastically threw the word back in her face, the weekend cable news host was not pleased.
Dear, wake me when you take issue with those calling anyone who won't worship with them "neoliberals" and attacking ppl/esp women of color.

— Joy Reid (@JoyAnnReid) August 20, 2017
Reid aired her grievances regarding the condescending term to her over 800,000 Twitter followers in a flurry of posts — all while forgetting that it was her own word, not Argyropoulos':
First, I'm sure I'm older than you so spare the "dear," pumpkin. Second, learn a fact, then you can share one. Dear. https://t.co/iUiEA5NLJ0 https://t.co/IePgXL6CGL

— Joy Reid (@JoyAnnReid) September 9, 2017
And pro tip? Don't call me "dear." We're not cool like that.

— Joy Reid (@JoyAnnReid) September 9, 2017
Thanks Eileen, I noted that too. She's thrown "lazy," "dear" (like it's the 1950s) and "boo" my way. I see her and note her sad existence.

— Joy Reid (@JoyAnnReid) September 11, 2017
The two women were debating the use of the idiom "alt-left" — an expression moderate liberals like Reid used to disparage Bernie Sanders supporters and other progressive voters during the Democratic primary and beyond. MSNBC political analyst Joan Walsh was also noted for using the phrase toward those further to the left than her.
I certainly have used the term "alt left" to describe them, tho neither Joan or Neera nor I invented the term.

— Joy Reid (@JoyAnnReid) August 26, 2017
Additionally, the media's coverage of Hillary Clinton verses Sanders was also a contentious topic of debate between Reid and Argyropoulos.
Of course, everyone's favorite GIF-intolerant pundit Kurt Eichenwald had to hop onto the Reid bandwagon, celebrating her botched clapback by tweeting two words, "Mic. Drop." However, the Mediaite team had two different words for Eichenwald: Tentacle. Porn.
Mic. Drop.

— Kurt Eichenwald (@kurteichenwald) September 10, 2017
Argyropoulos, who is known on Twitter as bourgeoisiealien, responded to Reid's "dear" insults in a tweet yesterday:
tfw joy tells you it's disrespectful to call a person dear when she called you dear, and said all progressives are lazy a month ago pic.twitter.com/qJK7NbKcug

— beth: what happened (@bourgeoisalien) September 12, 2017
Amazingly, this is not even Reid's first time mocking other women by using the word "dear" — she attacked UK prime minister Theresa May, a Sanders supporter, and fringe pundit Louise Mensch similarly:
Theresa… dear… https://t.co/HyBtTv26Zb

— Joy Reid (@JoyAnnReid) June 7, 2017
Woulda, coulda, shoulda, dear. First, you have to win the primaries. He didn't. Move on, or unfollow, or whatever. Just stop boring me. https://t.co/Tg5HGLMPwv

— Joy Reid (@JoyAnnReid) February 9, 2017
.@LouiseMensch dear I've been covering DT Russia ties since last July (were you still bashing feminists then?) & #AMJoy doesn't air rallies. https://t.co/WCTNuEJrHQ

— Joy Reid (@JoyAnnReid) June 24, 2017
In a media climate that thrives on calling out hypocrites and flip-floppers, the ability to remember what you tweeted may prove useful for Reid's next attempt at a clapback.
This post has been updated to clarify Reid's political viewpoint.
[image via screengrab]
Have a tip we should know? tips@mediaite.com