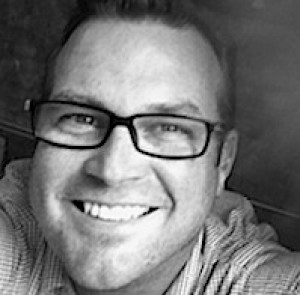 It's with mixed emotions that I bid farewell to the thrilling role of Managing Editor at Mediaite. While I am very excited about my new opportunity on the digital side of corporate media behemoth Clear Channel (the details of which will be forthcoming in the next week or so), I am sad to walk away from this labor of love, overseeing an influential and successful site and playing the part of post-modern disc jockey to the daily political news narratives that makes up the media zeitgeist.
Please forgive the victory lap, but since this will be my last post as Managing Editor, our rather astounding traffic success bears repeating: in just two and a half years, Mediaite.com welcomes nearly three million monthly unique visitors to the site. Including syndicated content like embedded video, that number more than doubles: six million unique users who are taking a monthly gander at content curated and packaged by Mediaite editors and writers. Given that we have literally spent less than $100 on a marketing or promotional budget (we tried an $80 Facebook campaign once), this is nothing short of a miraculous outcome. Nearly all of our traffic came from hard work, hustle, and being just a little bit smarter than we needed to be.
As is the case with any media entity that aims to adjudge others, Mediate's existence has also sometimes drawn mixed emotions amongst its peers and critics. When Mediaite launched in July of 2009, nearly the entire navel-gazing set of NY-based media critics openly mocked the idea of another website entering an already too-crowded field, and not unreasonably, I might add. But the dramatically shifting media landscape of the past few years presented opportunities in which I knew could set ourselves apart.
So what were the reasons behind our success? They seem fairly self-evident to me in hindsight, but it always surprises me when fellow editors have scratched their head at our success. First, we do really smart analysis, but let me put that aside for a moment.
We knew early that a key opportunity for differentiation was "owning the buzz" one gets from learning something new in the world of digital news. In fact, we have sometimes eschewed long-form analysis in order to get our story up fast, in large part because the world of media criticism in the last few years is often banal or masturbatory. We targeted readers who, when we posted quickly, were smart enough to figure out their own analysis if we packaged and promoted stories in a way that revealed a deeper understanding of the conflict at nearly every story's core.
We also saw an opening to focus on the burgeoning world of opinion journalism, or the intersection of media, politics and opinion. The world of "opiniotainment" is a Balkanized one in which news consumers seem to more often seek information and commentary that reinforces their pre-existing opinions. Surely neither one party nor ideology is the sole province of absurd hyperbole, or lacking in journalistic integrity. It seems like common sense but covering news, analysis and commentary from a politically agnostic perspective — without sacrificing an entertaining point of view –- was oddly a significant differentiation for us in a crowded marketplace.
The final reason behind our success, in my view, was our aggressive position on curating and embedding video and audio clips. While other sites are looking for great moments from campaign stops, press conferences and the like, we mined the constant stream of commentary and analysis from the networks themselves. You don't have to be a "media strategist" to recognize we live in a clip culture, and Mediaite's partnership with video platform Magnify was truly an important partnership for us. Bringing on the tireless video editor Jon Nicosia really helped set us off into a new stratosphere of relevance and influence.
The last three years have been a complete whirlwind, and it has been particularly satisfying to see the fruits of our very intense labor in a myriad of ways. In less than three years as Managing Editor, I went from being just a busy television writer/producer competing for quality work in New York City, to someone who was sought out for face-to-face meetings with Roger Ailes, Ken Jautz and Phil Griffin (the holy trinity of cable news executives), as well as many of the biggest personalities in the business. I've been on satellite phone calls with war correspondents in the Middle East, and interviewed some of television's most respected on-air hosts and reporters in their midtown offices. I've also witnessed first-hand the more unseemly side of the promotional party circuit which fuels the sometimes too-cozy relationship between media beat writers and their subjects. As the parent of two small boys and husband to working wife, the party scene was first on my list of many sacrifices.
The list of both public and off-the-record stories to which I have become privy is a lengthy and entertaining one (hello book deal?), of which there are many anecdotes worth sharing. But in the interest of time, I will choose one that might illustrate this bizarre and, at times, hilarious world in which I have worked as Managing Editor of Mediaite.
Last year saw a number of both strange and compelling stories, many of which you may have first learned about on this very site. But who could have predicted that, as an overall news story, the sad saga of Anthony Weiner's tweeted image (and brazen and misbegotten cover-up effort) would have been a more significant traffic driver than even the killing of Osama bin Laden.
You will recall that our old friend (and foe) Andrew Breitbart and his team of editors were first to break that story. And given how he was still somewhat smarting over the Shirley Sherrod affair, his reporting was taken with a perhaps huge dose of skepticism from the mainstream media. In fact, when we first wrote of their initial report, we added our own level of cynical plausibility as well, which resulted in a massive Twitter battle I found myself engaged in while watching Pirates of the Carribean with my kids on Memorial Day weekend evening. Such is the life of the Mediaite Managing Editor.
So how was your Memorial Day weekend of last year? Mine was spent mostly on the telephone with Andrew Breitbart trying to unpack perhaps the most confusing and bizarre of stories that was truly at the intersection of politics and social media. During a Sunday evening picnic in which other dads were busy playing Whiffle Ball™ with their sons, I was enjoying a rather spirited discussion with my editors (and at times Breitbart) trying to figure out how best to handle the potentially explosive story.
But as has been the case in many stories, what starts out as seemingly controversial often turns out to be sublimely entertaining. Breitbart and I were in fairly consistent communication during that episode and developed a level of mutual respect, especially after I found myself in the cross-hairs of both the left and the right. Mr. Breitbart returned a phone call to me after a cross-country flight that brought him to NY, just minutes before Anthony Weiner was scheduled to own up to his online behavior. I suggested to Breitbart that he attend the press conference himself, which of course he did, and became the warm-up act in what was one of the strangest and most entertaining media moments of the last year.
I have learned a lot about media and politics while in this role, but no greater lesson than the stubbornness of ignorance. Put another way, all too often in political media, the stronger the argument, the weaker is the case. The more positive side to that equation, however, is that news consumers are actually much smarter than the content created by most editors, writers and producers. Treating a potential audience with respect and expected intelligence (while not being boring) is almost always a recipe for success. It's a shame that it's not always followed.
First and foremost, I need to thank founder Dan Abrams for giving me the opportunity to lead a small but incredibly talented and hard working team of writers and editors who worked very hard to create something so influential out of nothing. Secondly, I have to thank Rachel Sklar, who appeared on a cable news program I was writing and producing, for making the initial introduction. And I would be remiss not to mention the original team, many of whom were assembled and joined by Skalr, including Steve Krakauer, Glynnis MacNicol, Robert Quigley and Tommy Christopher, as well as only slightly later additions such as the aforementioned Nicosia, Frances Martel and Jon Bershad. There are many other talented staff members who have come through, nearly all of whom I have enjoyed working with immensely, as well as the current all-star staff of Alex Alvarez, Jamie Crugnale and Nando DiFino, who I am sure will ably drive the site's continued success. I am quite confident that the site will continue to flourish and grow, whoever is in charge.
I intend to continue contributing to Mediaite as a columnist, but only occasionally and in my free time. Until then, I encourage you to follow me on Twitter, and hey, keep reaching for the stars!
Have a tip we should know? tips@mediaite.com
Colby Hall - Founding Editor