Lindsey Graham Says He Told John McCain to Give Steele Dossier to FBI: He 'Acted Appropriately'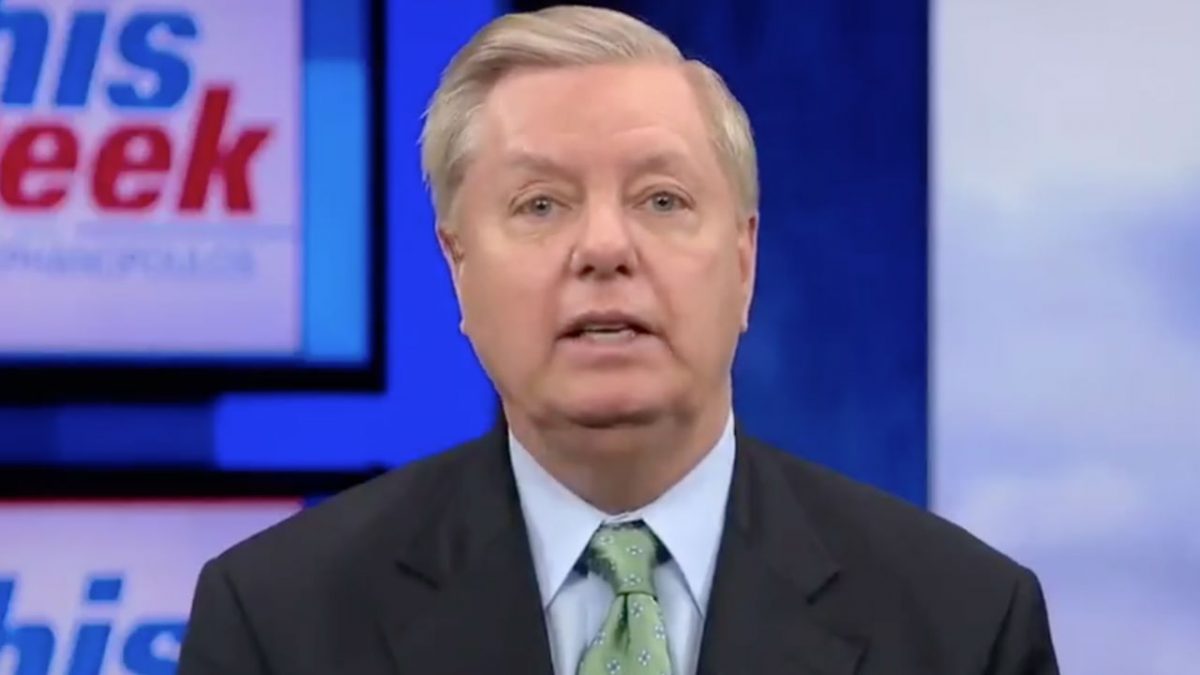 Senator Lindsey Graham, chairman of the Senate Judiciary Committee, held a press conference today following the release of Attorney General Bill Barr's summary of Robert Mueller's report.
According to the summary, Mueller's report found that there was no Trump-Russia collusion but did not make a recommendation on obstruction of justice. Barr concluded there was not sufficient evidence to conclude President Donald Trump obstructed justice.
Graham said in his press conference this afternoon he wants investigations into several other matters, including the infamous Steele dossier and the Carter Page FISA warrant.
Following the press conference, Graham was asked about the president's recent attacks on John McCain, sparked by reports the late senator passed on the dossier to the FBI.
Graham defended McCain's actions, per CNN, and said that McCain had actually spoken to him about it at the time:
Graham said that he "was very direct" with Trump, and if Trump believes it was the McCain people who spread this, "he's right. There were some McCain people that took a piece of garbage and tried to go after Trump after the election."

Graham added: "I told the President it was not John McCain. I know because John McCain showed me the dossier. And I told him the only thing I knew to do with it, it could be a bunch of garbage, it could be true, who knows? Turn it over to somebody who's job it is to find these things out and John McCain acted appropriately."
Graham told reporters of the dossier: "John McCain did not give it to anybody in the press, he talked to me just as soon as he got it and he turned it over to the FBI and that's exactly what he should have done."

— Frank Thorp V (@frankthorp) March 25, 2019
He again emphasized, "I understand that, clearly people are in the McCain world that did some things inappropriate but it was not John McCain."
Have a tip we should know? tips@mediaite.com
Josh Feldman - Senior Editor