Matt Gaetz Says He Regrets Talking to Alex Jones: The Things He's 'Said and Done Are So Hurtful'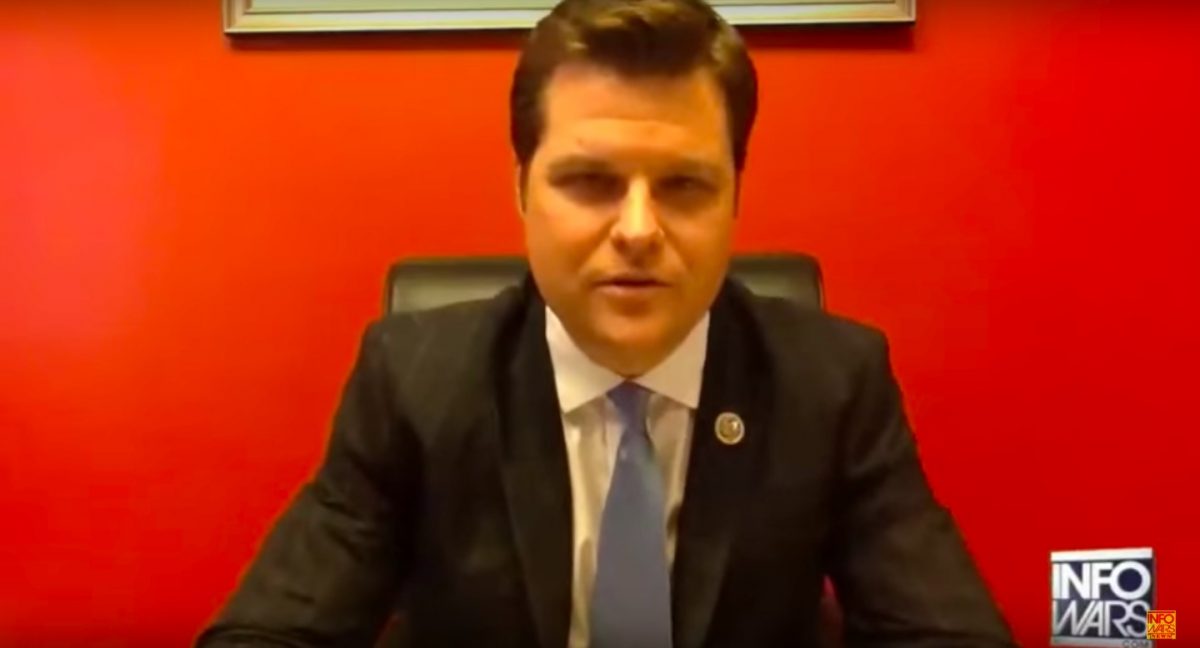 Rep. Matt Gaetz (R-FL) has awoken to the truth of the conspiracy-slinging meatball that is Alex Jones.
Gaetz told Hill.TV Wednesday that he regrets appearing on a radio show hosted by the Infowars founder.
"I would not go back on Alex Jones's show," he said. "Upon further reflection, I think the things that Alex Jones has said and done are so hurtful to so many people that a member of Congress should not grace that platform and legitimize it."
Gaetz was on Jones' show in January to talk about the Nunes memo, which alleged that the FBI was politically motivated to obtain a FISA warrant to spy on the Trump campaign.
Jones is notorious for spreading conspiracies and accruing lawsuits in his fear-mongering media pursuits. Seems rather odd that Jones' reputation would entirely escape Gaetz – this is a guy whose reputation is tough to avoid. He's one of the few people in the media who would discuss such things as "10 guys hypothetically running the train on his wife" and President Donald Trump fighting a rogue A.I. system that wants to wipe out humans.
Maybe have your people do a bit more research – or really any research – next time you want to go on a lunatic's radio show?
[image via screengrab]
Have a tip we should know? [email protected]