Mediaite's Tommy Christopher To Thom Hartmann: The Media Has Done A 'Terrible Job' On Birth Control Debate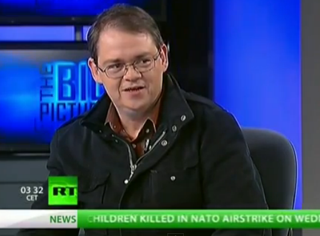 This week has been marked mostly by a debate on how far the federal government can go in mandating some forms of health care. But beyond the actual controversy surrounding the birth control issue lies all the rhetoric surrounding it– particularly some of the more incendiary comments Rick Santorum made this week that this sort of thinking led to dangers such as "what's left in France… the guillotine" (?). On The Big Picture this week, Mediaite's own Tommy Christopher sat down with host Thom Hartmann to discuss whether this is a religious issue or a health care one, and what the rhetoric surrounding it can say.
RELATED: President Obama Releases Contraceptive Mandate Compromise
"The media has done a horrible job on this story," Christopher told Hartmann, "but that's because the Obama administration hasn't done a great job, either." The focus of the problem has been more and birth control than on health care in a general sense, Hartmann replied, explaining that "we're the only one of the fully developed nations in the world that doesn't have a common health care system on its own," and the narrative has become one of religious liberty when "this should be a national health care issue, the failure of our health care system." Christopher agreed, adding, "I don't see running a hospital as the practice of religion" except in cases where some treatments were privately given in addition to a secular system.
The two also discussed the 2012 elections and the possibility that a brokered convention could lead to someone being drafted. "There's no way Christie is going to run this year," Christopher asserted, "or Rubio." Even if they were talked about at a brokered convention, Christopher concluded there was no way they would rather risk themselves on an incumbent instead of waiting for a safer general election run: "Why do Rubio or Christie want to shoot their wads this year?"
The segment via RT America below:

Have a tip we should know? tips@mediaite.com