O'Reilly on His Haters: 'I'm Not Comparing Myself,' but People Hated Jesus Too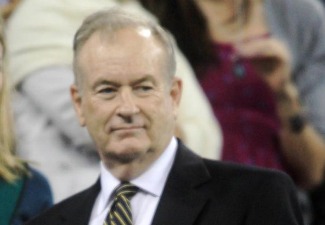 Bill O'Reilly sat down for a conversation on faith with Sally Quinn that touched on his book Killing Jesus, the liberal "secular-progressives," and the "O'Reilly haters" who always come out of the woodwork to deride everything he says. O'Reilly addresses the criticism he got for saying on 60 Minutes he was inspired by the Holy Spirit to write his book, saying that the secular movement is "so condescending and they're so arrogant that, even though you might be a brilliant person, if you believe, you're an idiot."
O'Reilly argued that the main problem people have with religion is that "they don't want to be judged," citing Bill Maher as an example. He said Maher "wants to do whatever he wants," be it taking drugs or committing adultery, without hearing anyone scolding him not to do those things.
He also addresses the "O'Reilly haters" and explains why they do not bother him that much.
The O'Reilly haters are pretty much the people that have no idea what I do. And I like that — I mean, I don't have any problem with people disliking me, and I'll tell you why. I'm not comparing myself, but who was the most hated person in Judea 2,000 years ago?

Many, many loved him, but just as many despised him. They're always going to do that. If you speak your mind, you're going to have some who like you and some who hate you.
[photo via WENN]
— —
Follow Josh Feldman on Twitter: @feldmaniac
Have a tip we should know? tips@mediaite.com
Josh Feldman - Senior Editor