President Trump Nominated for Nobel Peace Prize Following North Korea Summit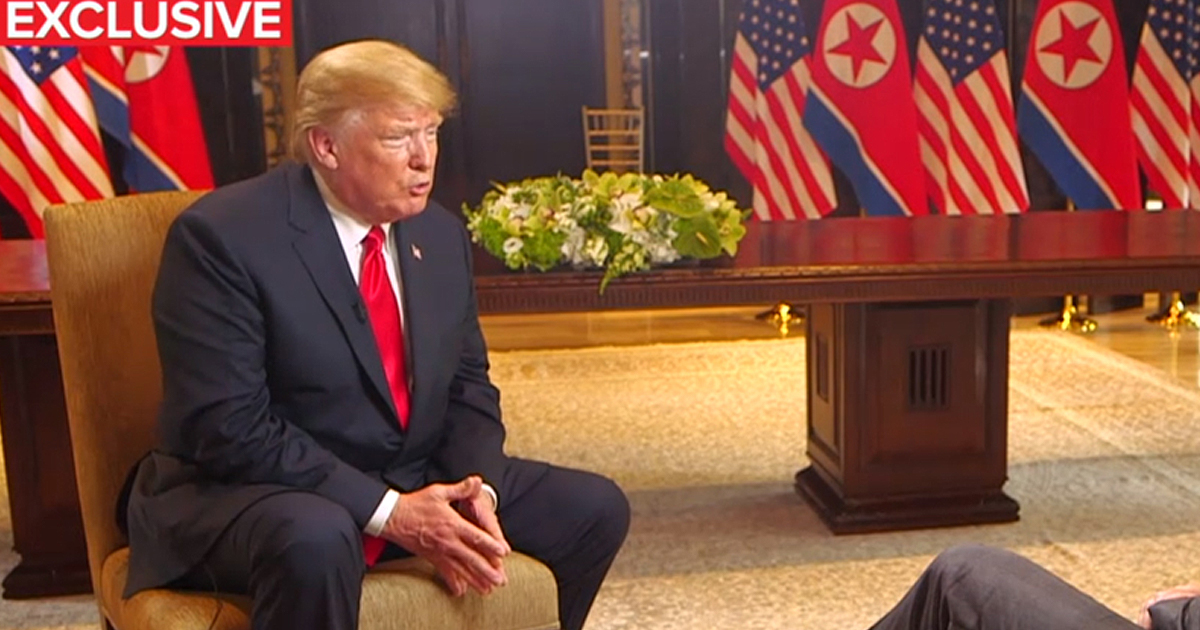 President Donald Trump has been officially nominated for the Nobel Peace Prize, just days after the historic meeting with North Korea's Kim Jong Un and just weeks after 18 House Republicans sent a letter to the Norwegian Nobel Committee formally requesting he be nominated.
The nomination is past the deadline for the next Prize, so his name is submitted for the 2019 awards.
The Hill reports that it was two members of Norway's right-wing Progress Party, Christian Tybring-Gjedde and Per-Willy Amundsen, who made the nomination.
Norwegian broadcaster NPK reports that Tybring-Gjedde considers this nomination "a nudge to make Donald Trump finish what he's started."
[Featured image via screengrab]
—
Follow Caleb Howe (@CalebHowe) on Twitter
Have a tip we should know? [email protected]