Rosie O'Donnell to Speak at Anti-Trump Rally Outside White House Before Congressional Address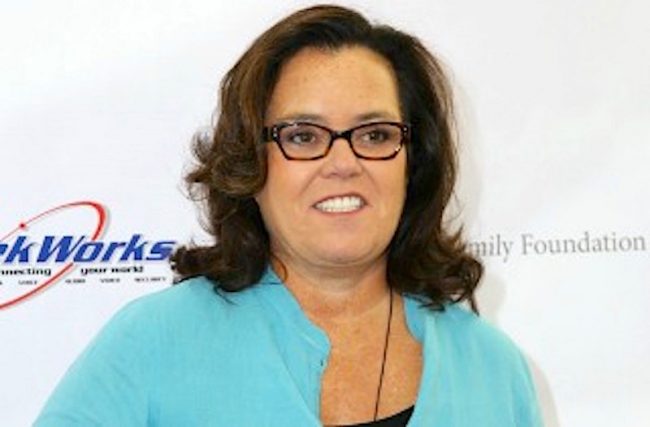 The more things change, the more they stay the same.
According to a guidance released Monday by those behind Tuesday's "Resistance Address" outside the White House, Rosie O'Donnell will be among the event's speakers. The event will take place in the hours before Tuesday's address to Congress by President Donald Trump, his first since taking office last month. According to a press release, the event's organizers hope to send "a clear message outside of Trump's front door that his agenda does not represent the values of the American people."
O'Donnell and Trump have feuded publicly since December of 2006. Trump had been making the media rounds as a result of controversies over the past of then-reigning Miss USA Tara Conner at a time when he owned and was heavily involved with the beauty pageant. O'Donnell took issue with some of his comments, comparing him to a "snake-oil salesman on Little House On The Prairie" as opposed to the self-made man he claims to be, as well as repeating the claim that he had filed for bankruptcy in the past (his businesses had on six occasions).
Trump soon responded with a threat of a lawsuit in a People Magazine interview, one he never followed up on in court. "You can't make false statements. Rosie will rue the words she said," he said. "I'll most likely sue her for making those false statements — and it'll be fun. Rosie's a loser. A real loser. I look forward to taking lots of money from my nice fat little Rosie."
It kept going from there, with Trump tweeting this in 2011 when O'Donnell got engaged:
O'Donnell responded 36 minutes later:
He continued to insult her in public on and off for years, including saying she deserved all of it at one point during the first presidential debate last September.
[h/t The Hill]
Have a tip we should know? tips@mediaite.com