That Time Donald Trump Emailed Mediaite via Michael Cohen to Complain About A Birther Report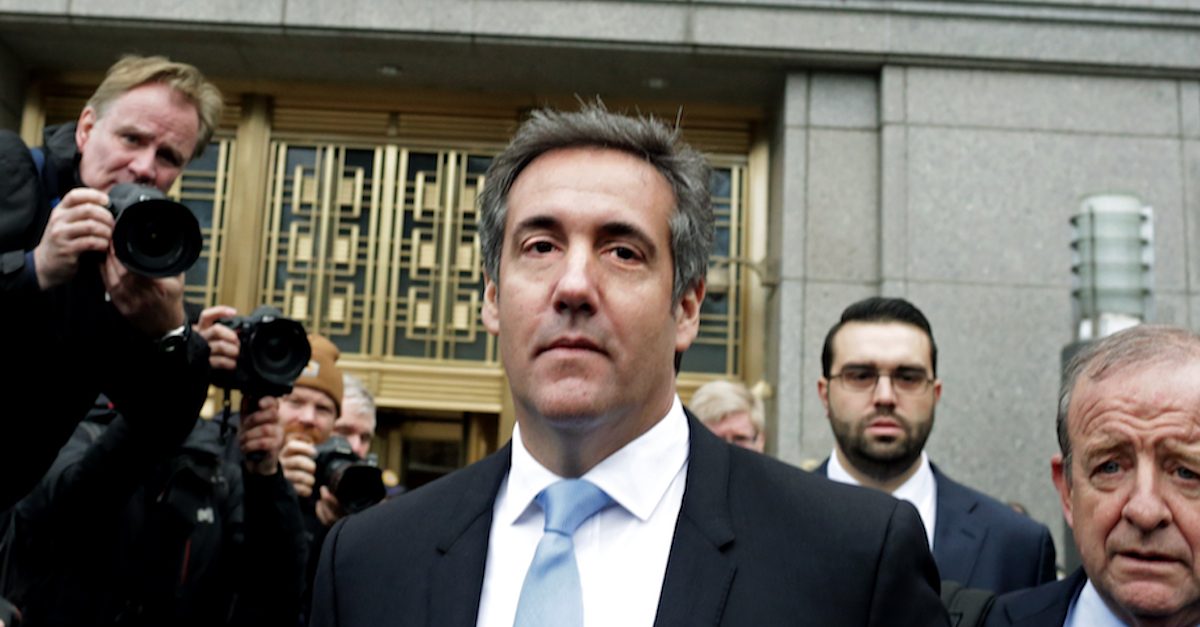 In purely political terms, eight years is a very long time. But looking back at the events of 2011 in the context of the current political landscape and players, it is rather jaw-dropping how dramatic things have changed.  And there is no better example of that than the time that Michael Cohen emailed Mediaite's tips inbox as proxy for his then-boss Donald Trump.
Yup, that really happened. And considering how much the relationship between Cohen and Trump has deteriorated since then almost makes one nostalgic for a simpler time.
The context here is an article penned by one of the all-time great Mediaite contributors, Jon Bershad, that focused on Trump's quixotic (and some would say racist) quest to find then-President Barack Obama's birth certificate.
Political noobs may not be aware that Trump's initial entree into the political realm this decade came with his persistent questioning of Obama's birthplace, despite having zero evidence that he wasn't born in Hawaii — as all sane people accept as truth.
The Mediaite article was based on a questionable WorldNetDaily report by none other than Jerome Corsi, who claimed to have had a phone conversation with Trump about the long-form certificate that had just been released by Obama. Corsi had published the book Where is the Birth Certificate and, in 2011, was just starting to become the renowned conspiracy theorist that has eventually led to his public embarrassment.
But shortly after Bershad's post was published, Mediaite learned that the WND report was wrong! Trump had not read the Corsi tome, nor did he talk about Obama's birth certificate with him. How did Mediaite learn that? By the following email (slightly redacted) that appears to have been dictated by Trump (who is known to never use email) to his then lawyer/fixer/apparent stenographer and Chief Mediaite Liaison Michael Cohen: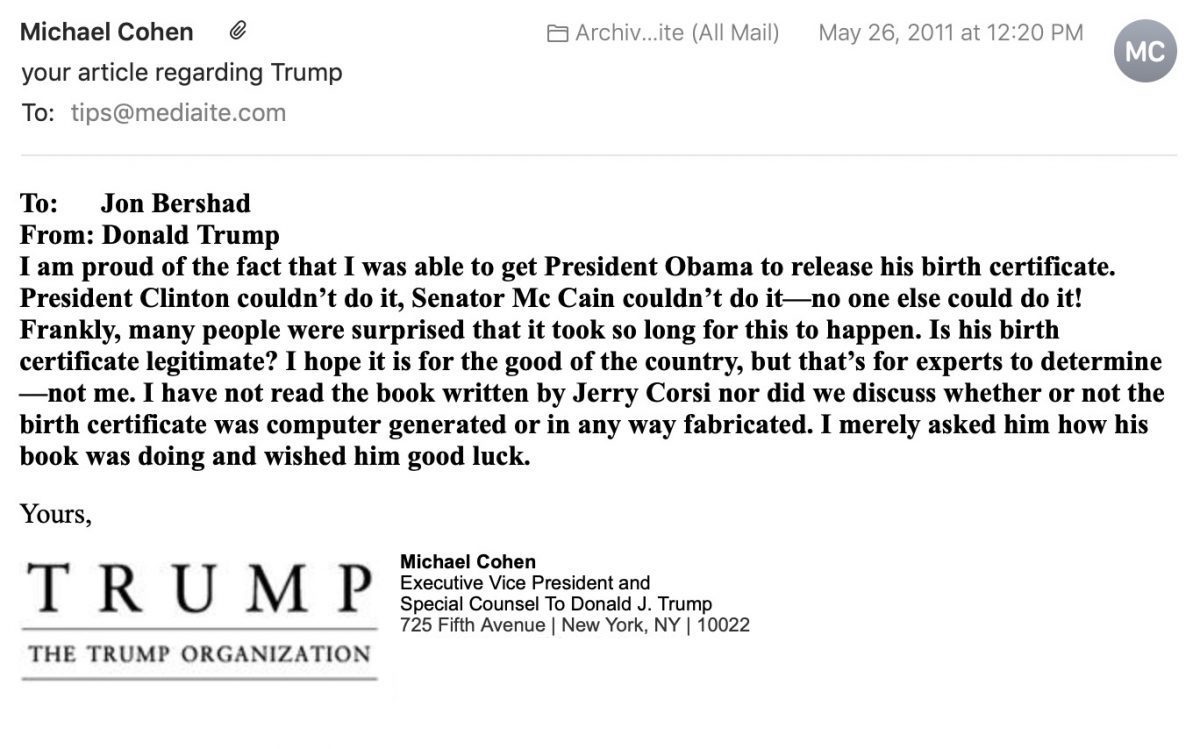 Have a tip we should know? tips@mediaite.com
Colby Hall - Founding Editor