'Total Fake News Speculation': Fox's Hannity Rips NYT Over Report About His 'Advising' Trump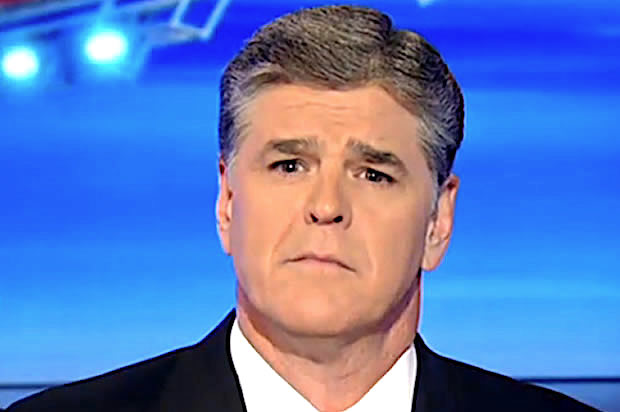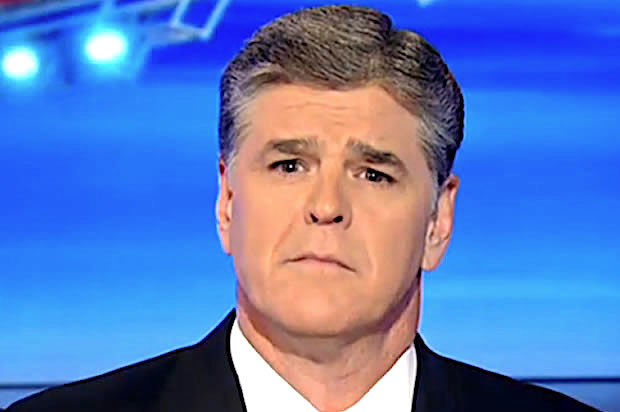 Fox New's Sean Hannity is slamming The New York Times on Twitter over a piece which addresses the amount of contact he has with President Donald Trump.
Times reporters Maggie Haberman and Glenn Thrush put out an article detailing how Trump often seeks counsel from friends and advisers who act outside of the White House. Part of the report explores how Hannity consistently offers Trump advice in addition to acting as one of the president's biggest media boosters.
This new report coincides with previous reports suggesting that Hannity was an informal adviser to Trump's presidential campaign. As it were, Hannity seems to have noticed the article, and he doesn't approve of it:
@nytimes You colluded with HRC in 2016. It's none of your business who i do or do not talk too. Total fake news speculation about me/@POTUS

— Sean Hannity (@seanhannity) April 22, 2017
@nytimes Any conversation I have with ANYONE is supposed to be PRIVATE. I have NEVER talked to you. Was I surveilled and unmasked by u/NSA?

— Sean Hannity (@seanhannity) April 22, 2017
The @nytimes has no clue who I talk to as I refuse to EVER TALK TO THEM! @POTUS knows you are FAKE NEWS and I doubt he talks to u either.

— Sean Hannity (@seanhannity) April 22, 2017
To Hannity's last point, even though Trump continues to slam the Times on a regular basis, he still speaks to them on occasion. One particular instance was when Trump spoke to Haberman after the vote on the American Health Care Act was abandoned in Congress.
Haberman and Thrush had these followups to Hannity's tweets:
W all due respect, we were interested in who POTUS talks to, not you, and several ppl close to him cited you https://t.co/sb9y4nDJYt

— Maggie Haberman (@maggieNYT) April 22, 2017
Also reached out to Fox News pr, who took no issue w it. And it was hardly critical of you. Not sure why the reax https://t.co/sb9y4nDJYt

— Maggie Haberman (@maggieNYT) April 22, 2017
@RosieGray @GlennThrush It's really widely known for folks around POTUS, even attenuated ones, that he talks to Hannity

— Maggie Haberman (@maggieNYT) April 22, 2017
I was once sitting with a Republican elected official preparing for an interview when he got an email from u giving him political advice https://t.co/lhn4UFQn7I

— Glenn Thrush (@GlennThrush) April 22, 2017
[Image via screengrab]
— —
>> Follow Ken Meyer (@KenMeyer91) on Twitter
Have a tip we should know? tips@mediaite.com