Trump Cites 'Failing New York Times' Article to Exonerate Himself From Russian Political Meddling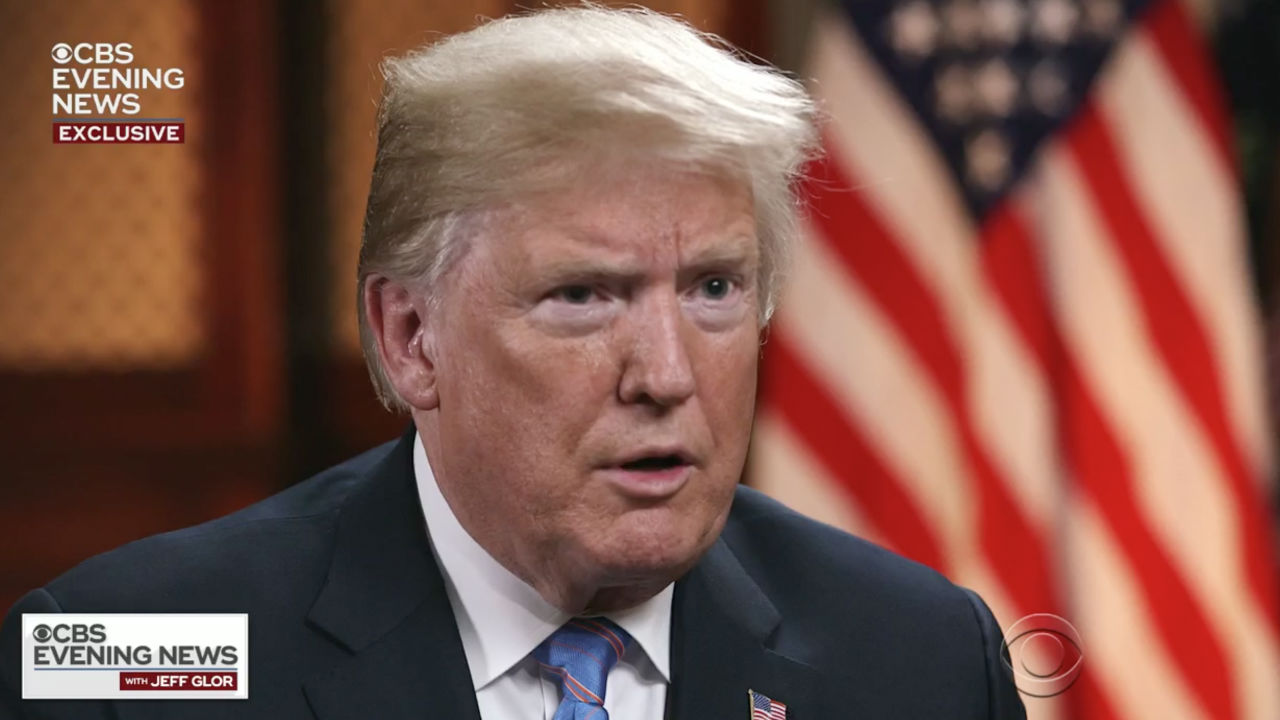 President Trump issued a…um, bizarre and contradictory statement on Monday where he slammed The New York Times while using it as proof that he wasn't involved in Russian efforts to interfere with American political institutions.
According to the Failing New York Times, the FBI started a major effort to flip Putin loyalists in 2014-2016. "It wasn't about Trump, he wasn't even close to a candidate yet." Rigged Witch Hunt!

— Donald J. Trump (@realDonaldTrump) September 3, 2018
Its possible Trump was referring to this recent Times article describing FBI's efforts to convince Oleg Deripaska, a Russian oligarch with ties to Paul Manafort, to become an informant on the Russian government's misdeeds. FBI officials approached Deripaska and other prominent Russian officials over the years in hopes of tracking organized crime, countering Russia's foreign political meddling, and, eventually, gaining insight on any possible collusion between Trump and the Kremlin.
The line Trump invoked in his tweet doesn't appear in the Times' article, though it does contain this somewhat-resemblant portion that makes reference to Bruce Ohr and Christopher Steele.
The contacts between Mr. Steele and Mr. Ohr started before Mr. Trump became a presidential candidate and continued through much of the campaign.
The piece says Ohr and Steele were both involved in efforts to convince Russian oligarchs to cooperate with the FBI. The campaign was reportedly unsuccessful, and Trump and his defenders have been escalating their attacks on Ohr recently in order to discredit Robert Mueller's investigations.
Going back to Trump's tweet, however, reactors online felt that he sorta garbled his point by bashing the Times while – at the same time – using them as the basis for his claim against the "rigged witch hunt." Others pointed out how American intelligence workers obviously tried to counter Russia's objectionable behavior long before Trump became politically-relevant.
It always amuses me how Trump includes both his belief that the NYT is not credible ("failing NYT!") even as he cites their work as a credible source to prove a different point. https://t.co/uxco61u038

— Ben (@BenHowe) September 3, 2018
Doesn't this fact prove the opposite of what you think it does? https://t.co/GNy2drio4R

— David A. Graham (@GrahamDavidA) September 3, 2018
Not sure what Trump is arguing here. Is he suggesting that people believe Putin only began trying to undermine the US when Trump entered the presidential campaign? Literally no one thinks this https://t.co/Hkq77RKLeb

— Catherine Rampell (@crampell) September 3, 2018
Translation–the FBI should henceforth ignore all efforts by a foreign power to penetrate the US government, obtain intelligence through illegal methods and plant operatives in the regimes of US presidents. https://t.co/0uX5fmwsOq

— Bruce Bartlett (@BruceBartlett) September 3, 2018
Love how Trump cites the New York York as unquestionable truth when the article suits him, but Fake News when it's about him or his administration. https://t.co/sXZFCfP53K

— Josh Jordan (@NumbersMuncher) September 3, 2018
So, is the failing New York Times purveying Fake News when it reports on the FBI and the Kremlin? Isn't it good for agencies of our government to try to counter anti-American dictatorships? What a confusing tweet, at least to me. https://t.co/x8hB95mpgL

— Jay Nordlinger (@jaynordlinger) September 3, 2018
[Image via screengrab]
— —
>> Follow Ken Meyer (@KenMeyer91) on Twitter
Have a tip we should know? tips@mediaite.com