Trump Makes Another Call to Build 'A Great Steel Barrier or Wall' as Shutdown Negotiations Continue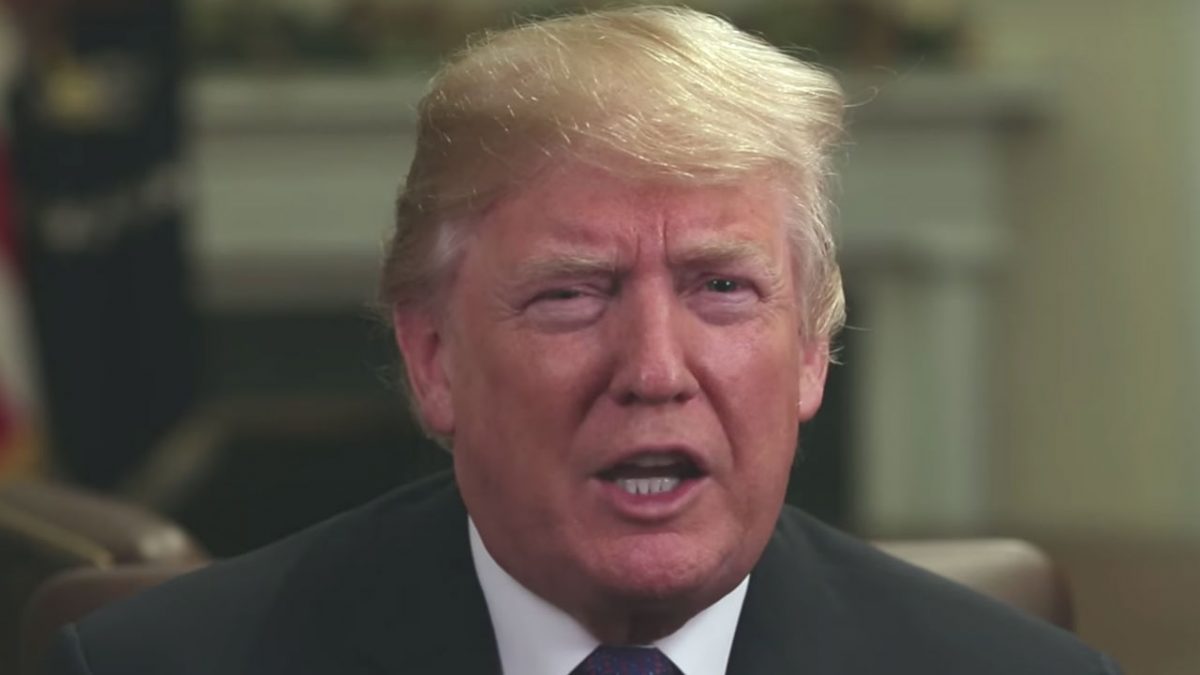 President Donald Trump met with Republicans for a lunch this afternoon discussing border security, and following that lunch he tweeted once again his demand for a wall on the border.
Or at least a "great Steel Barrier":
The crisis of illegal activity at our Southern Border is real and will not stop until we build a great Steel Barrier or Wall. Let work begin!

— Donald J. Trump (@realDonaldTrump) December 22, 2018
In the past few days, Trump has talked several times about "beautiful steel slats" at the border, even sharing a crude illustration last night of what he's envisioning.
A design of our Steel Slat Barrier which is totally effective while at the same time beautiful! pic.twitter.com/sGltXh0cu9

— Donald J. Trump (@realDonaldTrump) December 21, 2018
Senate Minority Leader Chuck Schumer said earlier this afternoon to the President that if he wants to end the shutdown, he needs to "abandon the wall."
Around the time of Trump's tweet this afternoon, Mike Pence met with Schumer on Capitol Hill:
SHUTDOWN UPDATE: @VP is in the Capitol making a new offer to @chuckschumer, according to @SenShelby. Republicans made an offer "the other day," Dems made a counter offer and this is the counter to the counter-offer. But it will "be difficult" to reach a deal today.

— Sheryl Gay Stolberg (@SherylNYT) December 22, 2018
Meanwhile, it appears that the shutdown will last through Christmas:
Senate done for the day. No action to end shutdown until at least December 27. McConnell says the Senate returns for a pro forma session on December 24 at 11 am.
McConnell:
The next scheduled session is on the 27th (4 pm et).

— Chad Pergram (@ChadPergram) December 22, 2018
[image via screengrab]
Have a tip we should know? tips@mediaite.com
Josh Feldman - Senior Editor