Trump Wants DOJ to Look at China Hacking Clinton Emails After Daily Caller Report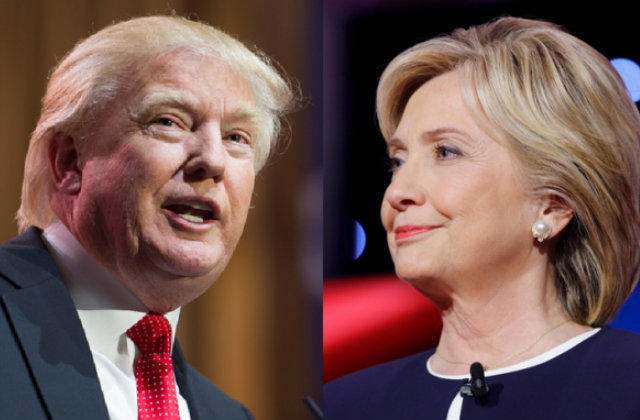 In another round of late-night tweets, President Trump cited reporting from conservative outlet Daily Caller in order to demand that his Justice Department go after one of his political rivals.
Trump said via Twitter that the credibility of the FBI and DOJ will be "forever gone" unless they investigate Hillary Clinton because her emails were supposedly hacked by China.
Hillary Clinton's Emails, many of which are Classified Information, got hacked by China. Next move better be by the FBI & DOJ or, after all of their other missteps (Comey, McCabe, Strzok, Page, Ohr, FISA, Dirty Dossier etc.), their credibility will be forever gone!

— Donald J. Trump (@realDonaldTrump) August 29, 2018
Trump's tweet appears to be based on a Daily Caller report that was also featured last night on Fox News during Laura Ingraham's show. The report cites anonymous sources close to the intelligence community who say Clinton's private email server was compromised by a shell corporation owned by the Chinese government, which was used as a front for an intelligence operation to steal her emails.
No U.S. intelligence officials have confirmed the Daily Caller's story, and it may be worth remembering that Trump has previously grumbled about stories that are based on anonymous sources.
On a separate but related note, multiple intelligence agencies have accused Russia of meddling in the 2016 election and launching cyber-campaigns against American institutions, yet Trump refuses to denounce Vladimir Putin on that subject.
[Image via screengrab]
— —
>> Follow Ken Meyer (@KenMeyer91) on Twitter
Have a tip we should know? tips@mediaite.com