WATCH: Looters Smash Up Paris Shop, Steal Scooters Amid World Cup Celebrations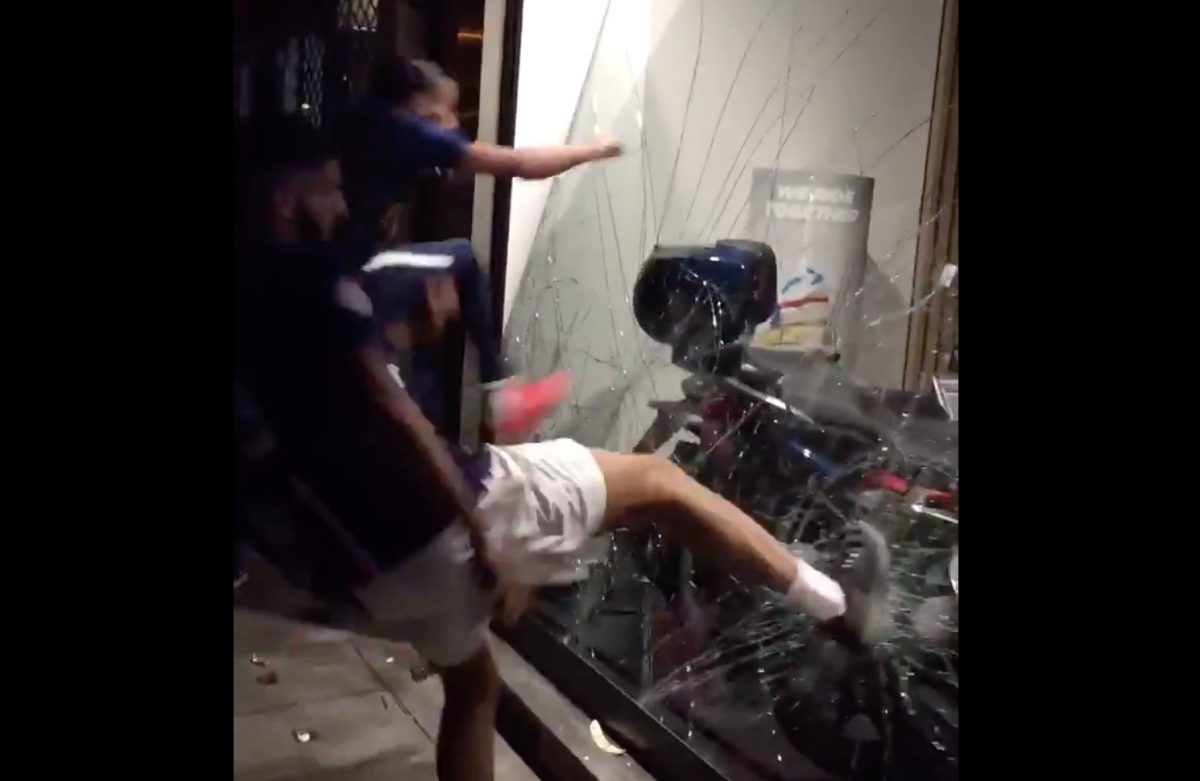 A crowd of unruly revelers broke into a scooter shop in Paris amidst celebrations of the French national team's victory in the World Cup Final.
The break in, which was caught on camera, featured a series of Frenchmen clad in soccer jerseys kicking a large glass window of the shop until it shattered. They then charged the store, stealing helmets and other equipment. One looter can be seen walking out of the shop with a scooter.
The Twitter user who filmed the break in said it went down near the Arc de Triomphe, in Paris' 8th arrondissement.
Violentes scènes de saccages avenue de la Grande Armée, à deux pas de l'Arc de Triomphe. #FRACRO pic.twitter.com/gO2QpjyCRH

— Arthur (@arthdvtn) July 15, 2018
Another video showed more looting from the shop:
Un véritable déchaînement de la part de groupes masqués. Plusieurs véhicules volés ainsi que des accessoires motos. Rarement vu une telle sauvagerie. #FRACRO pic.twitter.com/1i1rtXAHNj

— Arthur (@arthdvtn) July 15, 2018
"Multiple vehicles were stolen," the man who shot the footage wrote.
Séance de pillage non loin de l'arc de Triomphe. Tjrs par les mêmes #FRACRO pic.twitter.com/fYdoCCkvO4

— Donatien Véret (@DonatienVeret) July 15, 2018
France defeated Croatia 4-2 to win the World Cup, hosted by Russia, on Sunday. Mass celebrations erupted throughout the country, with some of the revelry in Paris descending into chaos.
[image via screengrab]
—
Follow Aidan McLaughlin (@aidnmclaughlin) on Twitter
Have a tip we should know? [email protected]
Aidan McLaughlin - Editor in Chief