WH Press Corps Identifies Challenges For New (Heartthrob?) Press Secretary Jay Carney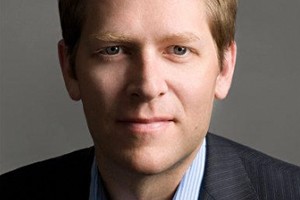 The announcement of Jay Carney as successor to White House Press Secretary Robert Gibbs has ended weeks of speculation, but raises questions about how Carney will take to his new post, and it to him. In exclusive comments to Mediaite, members of the White House Press Corps expressed optimism about Carney's tenure, and identified possible challenges for the new Press Secretary, including his own status as a former journalist, his relative distance from the Obama administration's inner circle, and his boyish good looks.

Don't let the fresh face fool you. The 45 year-old Carney is a veteran print journalist, whose twenty year stint at Time magazine included a stretch as White House reporter before being named Communications Director for Vice President Joe Biden in 2008. Carney is married to ABC News National Correspondent Claire Shipman.
While Carney is hardly the first journalist to assume the White House post, the challenges this presents are compounded by the fact that he succeeds a Press Secretary who had near-unprecedented access to the President's inner circle.
In the weeks leading up to his promotion, those of my colleagues who know him spoke warmly of Jay Carney, and all expressed confidence in his abilities. As many have noted, he served Vice President Biden well, generating coverage that was mostly positive.
Since the announcement of his new post, I asked my colleagues to weigh in on the selection, and the challenges that Carney might face. One reporter who has covered the White House pointed out a pitfall that I hadn't thought of:
I like Jay and I liked Robert. But being likable does not mean you will be an effective spokesman for the administration. Jay's test will be what he does with information. Robert didn't share it as readily as the press would have wanted. My guess is Jay knows that, has heard some of the knocks on Robert and will try to navigate that podium a little differently.

Also, a prediction from a former White House correspondent. People are forgetting he's good looking. Just you wait, within 30 days someone will do a press secretary, the heartthrob story.
It's true, Carney is a handsome guy, and while that might become a distraction for him, it relieves the pressure on the rest of us to compete for designated White House briefing eye-candy.
In all seriousness, though, most reporters I spoke with were pleased with President Obama's selection of Carney. "It's a good choice, we're looking forward to working with him," said USA Today's David Jackson, adding, "He knows the media and the administration, which will be a tremendous help."
Carney's status as a former colleague sets up expectations on both sides. Veteran CBS Radio correspondent (and uber-tweeter) Mark Knoller observed:
White House Press Secretary is a tough job for anyone, even one with as much experience in journalism as Carney.

As a one-time reporter on this beat, he well understands the demands of the White House Press Corps.

Sometimes former reporters do well in the job of spokesman, but sometimes not. It's a sword that cuts both ways.

Both Carney and press must recognize that he is no longer one of us.
Of course, some White House reporters hope Carney doesn't forget where he came from. Many who are newer to the beat, or who don't know Carney, hope that he is able to get deeper into the back rows during the briefings than Gibbs did. As an early MSM adopter of the blogging platform, Carney is uniquely positioned to show empathy for the "back four."
The Hill's Sam Youngman sees Carney's less-inside position as a plus. "I think Jay will do well, given that the White House seems to be going back to the traditional press secretary model. Love Gibbs, but he could only be in so many places at once."
Nationally-syndicated radio talk show host Bill Press places some of the onus for Carney's success on President Obama:
There were several outstanding candidates for the job. I think Jay Carney's an excellent choice, especially because he brings the perspective and experience of both a working journalist and a White House insider to the job. And I think he'll be much more responsive to press corps's need for information, background, and meeting deadlines. Only big question: Will Obama give him the unrestrained access enjoyed by Robert Gibbs?
LA Times/Chicago Tribune White House correspondent Christi Parsons points out that, just because he's no Gibbs, Carney won't get a pass on depth-of-knowledge:
Robert's deep knowledge of the White House will be greatly missed – it was hard for him to say he didn't know the answer to the big questions, because we all knew that he did – but don't forget that Jay was a knowledgeable reporter with strong source relationships throughout government. The press corps will have the same expectation of him.
ABC News Senior White House Correspondent Jake Tapper sees another key difference between Carney and his predecessor:
Jay brings an understanding to what reporters do that most press secretaries don't have. Robert, of course, brought his closeness to the president. Jay is by nature not an ideologue or partisan — and he may be called to exercise those muscles more on occasion, just as Robert — who was originally in his career something of a partisan knife-fighter — had to adjust to being broader than that.
West Wing Report's Paul Brandus, who exhaustively tweets the goings-on in the White House briefing room, offered his more strategic observations via Twitter Direct Message:
Jay strengths: longtime journo, better understanding/appreciation of what it's like on the receiving end of the briefing.

Jay weakness: lacks the long relationship w/POTUS that Gibbs enjoyed; their dynamic will be quite different. Jay's not a "Chicago guy."

On the other hand, "no drama Obama" may actually be a bit smoother in some respects than flacking for Joe "bull in a china shop" Biden
Perhaps no one has a better handle on the challenges of the job than someone who has held that podium. Former Bush administration Deputy Press secretary Tony Fratto offered his thoughts on Gibbs and Carney:
The inevitable difference between Robert and whoever follows him is the well-known closeness of the relationship with the President.  Everyone was well aware that Robert and President Obama were very close, so there was a sense of authority to Robert's guidance.  Even if Jay is speaking with authority, lacking that background will lead some to question his authority.  That's probably unfair, but inevitable.  Also, the structure of the communications operation seems to have changed as well, with Jay reporting through Plouffe, rather than directly to the President (apparently?) — not perfectly clear, but that looks like the position has been lessened a bit.
At today's White House briefing, current Press Secretary Robert Gibbs responded to similar questions about Carney, expressing confidence in him, and punctuating his at-times tempestuous relationship to the press with a "thousand jokes" that he chose not to tell:
Considering the rocky road facing the President going into his re-election bid, there's a fair amount of pressure resting on Jay Carney's shoulders. The only thing I would add would be to note the difficulty with which this choice was made. While Gibbs only recently announced his departure from the White House, it has been in the works since before the mid-terms. The fact that it took this long is a testament to the deep bench of press aides that will remain to help ensure Carney's success.
Update: ABC Radio correspondent Ann Compton contributed a comment shortly after publication of this article, raising a similar concern to Tony Fratto, but in much stronger terms. Instead of the zero degrees of separation that Robert Gibbs enjoyed, Carney will have to navigate through two:
Robert Gibbs is in the Oval Office inner circle.  Apparently Jay Carney will report to Dan Pfeiffer, who will report to David Plouffe.  That is a worrisome distance from  WH podium to the President's Desk.  Press secretaries who are not at the policy table when decisions are made are doomed to spend their careers reading from talking points instead of experience at their briefings.    (First press secretary I covered was the last reporter in the job: Ron Nessen who left NBC to speak for Gerald Ford. )
Have a tip we should know? tips@mediaite.com