White House: NY Times' Pot Endorsement Due to 'Ideology and Wishful Thinking'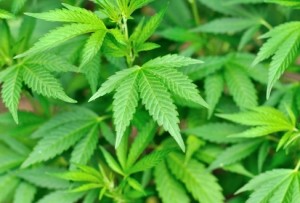 The New York Times made news of its own over the weekend when it came out in favor of legalizing marijuana. Well, yesterday the White House actually responded… and obviously not on board yet. In fact, the response issued by the Office of National Drug Control Policy says the Times "ignores the science" in its arguments.
They claim the paper's editorial board failed to take note of serious "public health problems" connected to the availability of legal pot. They write that marijuana is dangerously addictive and brush past the other social issues related to pot with a brief acknowledgement of "valid concerns about disproportionality throughout our criminal justice system."
The ONDCP contends the Times was guided by "ideology and wishful thinking." In response, the Times' editorial board member David Firestone wrote today that of course the ONDCP is going to say this, because that's what they always say.
When the White House issued a statement last night saying that marijuana should remain illegal — responding to our pro-legalization editorial series — officials there weren't just expressing an opinion. They were following the law. The White House Office of National Drug Control Policy is required by statute to oppose all efforts to legalize any banned drug.

It's one of the most anti-scientific, know-nothing provisions in any federal law, but it remains an active imposition on every White House. The "drug czar," as the director of the drug control policy office is informally known, must "take such actions as necessary to oppose any attempt to legalize the use of a substance" that's listed on Schedule I of the Controlled Substances Act and has no "approved" medical use.
[h/t HuffPost]
[image via Shutterstock]
— —
Follow Josh Feldman on Twitter: @feldmaniac
Have a tip we should know? tips@mediaite.com
Josh Feldman - Senior Editor