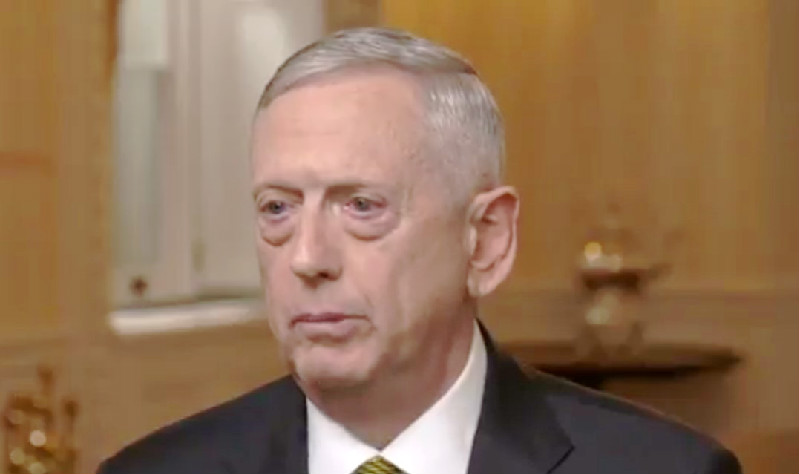 The White House has reportedly drafted guidelines for the Pentagon regarding a ban of transgender people from serving in the military.
According to the Wall Street Journal, the roughly three-page memo gives Defense Secretary Gen. James Mattis full authority over whether or not current transgender service members would be allowed to continue serving or be removed from the military. Mattis would have to consider their "deployability," or their ability to serve in a war zone, do military exercises, and live on naval ships for months at a time.
Mattis would be given six months to fully implement his own personal enrollment policy.
Anonymous officials familiar with the memo say that the White House orders the Pentagon to not admit new transgender enrollees into the military and to cut the funding for any medical treatment for transgender individuals who are currently serving.
Last month, President Trump tweeted that the U.S. government "will not accept or allow transgender individuals to serve in any capacity in the U.S. military" and pointed to a "focus" on victory and the "burden"  of "tremendous medical costs and disruption" as his reasoning. Immediately following the sudden announcement, the Joint Chiefs of Staff told the press that "no modifications on the current policy."
Have a tip we should know? [email protected]
---