White House Statement on Russian Indictments Blares Out 'NO COLLUSION' in ALL CAPS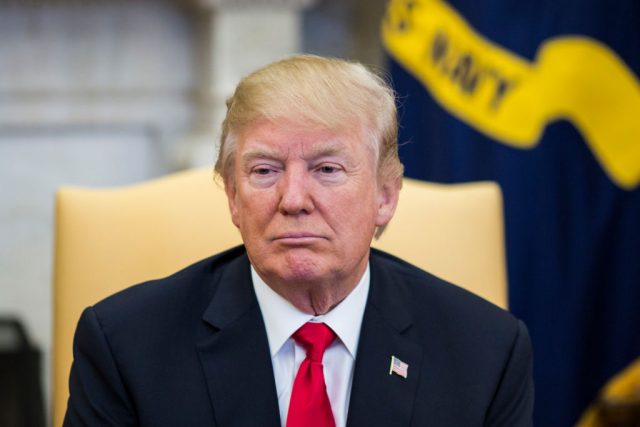 Earlier today, it was announced that Special Counsel Robert Mueller indicted 13 Russian nationals and three Russian entities for interfering in the 2016 presidential election. While the 37-page indictment charged that these individuals and groups used fake social media accounts and other methods in an attempt to harm Democratic nominee Hillary Clinton's campaign, it also noted that any contact Trump campaign members had with the bad actors was unwitting.
Following a tweet in which the president claimed that his campaign did nothing wrong and that there was "no collusion," the White House doubled down on the president's social media post with an official statement.
Official White House statement literally has "NO COLLUSION" in all caps. pic.twitter.com/Su5mX0MXte

— Ryan J. Reilly ? (@ryanjreilly) February 16, 2018
As you can see in the statement above, via HuffPost's Ryan Reilly, the White House places the words "NO COLLUSION" in ALL CAPS. It also claims that the outcome of the election was not changed at all by Russian meddling.
On top of that, the president was quoted as saying that it's "time we stop the outlandish partisan attacks, wild and false allegations, and far-fetched theories," stating that it only serves to help bad actors such as Russia.
[image via Getty Images]
—
Follow Justin Baragona on Twitter: @justinbaragona
Have a tip we should know? [email protected]