SportsCenter Host Michael Smith Calls Out ESPN For Silencing Jemele Hill After Trump Controversy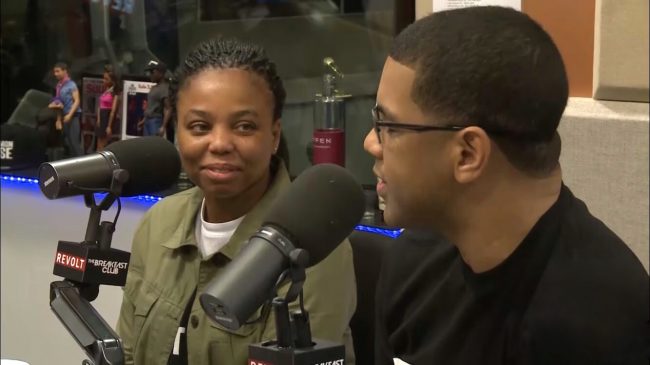 ESPN's Michael Smith called out the network during a recent interview in response to their silencing policies toward him and ex-SportsCenter co-host Jemele Hill after her comments against President Donald Trump.
Amid Trump's Charlottesville and NFL controversies — in which he called players protesting during the national anthem sons of bitches — Hill called the president a "white supremacist," which led to her suspension from the show. Smith says that ESPN then took to silencing the duo on SportsCenter as a way of tamping down the political controversy.
The now-solo host of SportsCenter's offshoot SC6 said the following while appearing on James Andrew Miller's Origins podcast:
"There was a time we weren't even talking to each other [on air] anymore. Like no more Michael and Jemele, not less, not here and there. No more Michael and Jemele talking. No more of their commentary. It's just strictly live shots and analysts. That's what pissed me off so much. I'm like, so wait a second, you all acknowledge that one of the strengths that we have going for us as a show is Michael and Jemele's chemistry, but Michael and Jemele don't fucking talk to each other? How does that make sense?"
While Smith still runs the program, Hill does not co-host the show anymore and the network has opted to look for a replacement.
[images via screengrab]
Follow the author on Twitter (@calebecarma).
Have a tip we should know? [email protected]