Despite 15 Months of Turmoil, Fox News Still Manages to Dominate Cable News Ratings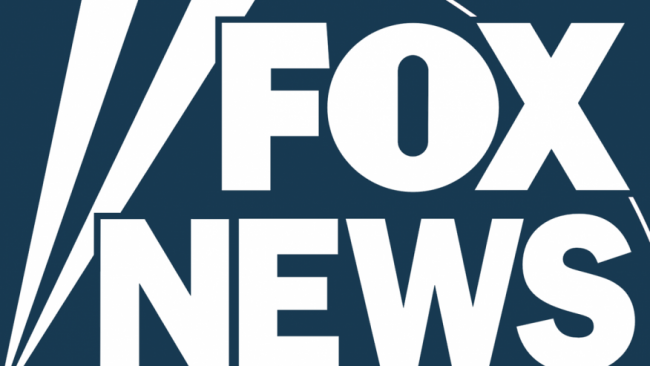 When last week's quarterly cable news ratings came out, no one really batted an eye. As is almost always the case, there was something in the ratings which gave each of the major cable news outlets reason to brag. And as has been the case for as long as almost anyone can remember, Fox News was, by far, the most watched of the three. Normally that's not newsworthy. But given the massive change and transition the network gone through? It's well worth noting.
No cable news outlet has had a more turbulent past year-and-a-half than Fox News. But they appear to have successfully transitioned at both an executive and programming level — without losing their lead position.
According to Nielsen Media Research, the Fox News primetime lineup outpaced CNN and MSNBC in the third quarter of this year — in both total viewers and the advertiser-coveted A25-54 demo. Hannity enjoyed the best three month period, dominating in both overall viewers and 25-54 at the 9pm hour, averaging an O'Reilly-esque 3.3 million total viewers.
While Fox News doesn't overwhelm its competitors in the target demographic viewers, its number of total viewers in primetime is higher than CNN and MSNBC combined. Given the recent spate of hurricanes, that seems an apt metaphor for what Fox News has endured of late. And while it never appeared externally like the ship was listing in the storm, in hindsight, it's shocking that she didn't go down.
"We've seen a lot of change within the company over the past 15 months," Suzanne Scott — the President of Programming for Fox News — told Mediaite in an interview. "But one focus has remained a constant, and that's the focus on the people. We have an incredible team here, which has enabled us to continue providing our loyal viewers with the best news coverage on television."
The changes Scott is referring to began when allegations of sexual harassment forced Fox News founder Roger Ailes to step down (during the heat of a presidential general election, no less) leaving a rather gaping hole of leadership by a dominant media figure who is credited for changing the news industry for better and worse.
Then there was the then on-again, off-again relationship with then-candidate and now President Donald Trump. This dynamic is best viewed through his mercurial relationship Megyn Kelly — who cashed in the benefits of Fox News' star-making machinery for a gazillion dollar deal at NBC News, and left FNC with a major vacancy in primetime.
Just a few months later, another primetime spot came open when multiple allegations of sexual harassment surfaced against cable news ratings king Bill O'Reilly. Given the rapid unraveling of the O'Reilly situation so soon after Kelly's departure forced Tucker Carlson — just settling in at 9pm — to move to 8, while the late-dayside ratings machine The Five  made an uncomfortable switch to primetime. This hasty decision never quite worked programmatically, and it also revealed a fairly short bench of talent.
But FNC promptly returned The Five to late afternoons and shifted Hannity to 9pm, moves that seem to have the network better positioned for long-term options in primetime.
"[W]e have assembled the best roster of talent in the industry," Scott told Mediaite "And now with the new lineup, we are once again giving our viewers the best and most diverse option for news, which is one of the reasons we have an incredibly loyal audience."
The past 18 months at FNC have also seen other newsworthy and significant departures (Greta Van Susteren and Eric Bolling), and the ongoing disinfecting of an allegedly toxic environment for women in the workplace — which they appear to be attempting to remedy with more women in roles of senior management.
"Internally, we've placed an emphasis on a transparent and open workplace," Scott said. She added, "[W]e are staffing up across the board from the news division, to our new individual primetime shows to the HR department."
The third quarter ratings win (July-September) covers an interesting political time in which President Trump made some interesting strategic choices. He replaced a number of important roles in his administration, became (somewhat) more disciplined, and — perhaps most importantly — started openly distancing himself from the established Capitol Hill GOP.
This put the right-of-center opinion programming side of Fox News in a precarious situation: take the political side of President Trump or the GOP congressional leadership in Mitch McConnell and Paul Ryan. This was a critical issue, as the oppositional media side of the sitting administration typically benefits (See MSNBC and CNN under Trump and FNC under former President Barack Obama.) Suddenly, its opinion hosts and analysts were faced with a rhetorical tightrope walk like none other Fox had faced. Somehow, they have managed to walk that line.
"Our success comes from the fact that we allow all sides to have a say," Suzanne Scott told Mediaite. "You don't get that from other networks. In addition, we have the hardest-working anchors, reporters, hosts and commentators in the industry who provide the clarity and context on all the pressing issues facing the country. So when viewers tune in, they know they are getting a more well-rounded picture of what's driving the latest headlines than they would elsewhere and that's why they've remained so loyal to the Fox News brand."
One of the standard accepted practices in good management is not just taking risks, but the willingness to quickly recognize mistakes and course correct as a result — such as moving The Five back to afternoons. In the past month, Fox News has settled on what it hopes to be its longterm primetime lineup, moving Tucker Carlson to a more natural 8pm fit, Hannity to 9PM, and finally giving Laura Ingraham her own show at 10pm.
"We're about to debut the final pieces of our new lineup with the next generation of Fox News stars that will guide the future of the network for years to come," she said.
Like almost all data-based stories, cable news ratings are tough to nail down. Every week, month, and quarter, the editors of Mediaite are hit with a flurry of emails, texts and smoke signals from various media PR offices, touting whatever ratings win each outlet wants us to tout. Typically, we ignore these missives, as they turn out to be interesting to a small (yet influential) set of eyeballs. But in the context of Fox News recent evolution, we feel these recent statistics are worth noting.
To be fair, the recent ratings win enjoyed by Fox News is not a zero-sum game. Despite Trump's oft-repeated claims of "Fake News" media and impotent threats of taking away FCC licenses, this administration has been great business for cable news. Both CNN and MSNBC can also legitimately brag about a huge ratings boon in the past year or two, but neither of those networks suffered the same level of sturm, drang and gathering clouds as Fox News.
Yes, ratings are up across cable outlets, but FNC is still number one. But what most concerns the Fox News president of programming moving forward – an aging audience? Scott replied, "Our challenge, whether on the network, online, or on demand via streaming and OTT, is to make sure we are providing the content that keeps our viewers engaged and continually coming back to us for the information they need. And our 25-54 numbers are the highest in cable news and among the highest in the cable industry."
But just like Maureen McGovern sang at the end of the Poseidon Adventure,"There's got to be a morning after." Or, as President Ronald Reagan might say, it's morning again for Fox News.
Have a tip we should know? tips@mediaite.com