RIP Honey Nut Cheerios Bee: General Mills Removes Buzz the Bee to Raise Awareness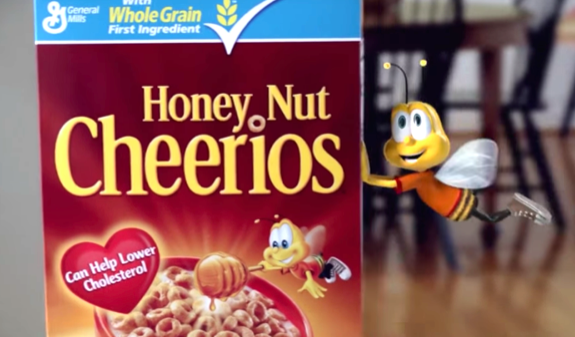 Buzz the Bee, a ubiquitous presence on Honey Nut Cheerios boxes, has been temporarily removed from his famous post. In a Twitter update Wednesday, Cheerios announced that Buzz would be taken down in order to raise awareness about the decline of global bee populations.
Buzz Bee is off the box to help his pollinator friends who are in trouble. Join the mission to #bringbackthebees! https://t.co/6j8CkxO3By pic.twitter.com/LxgkSWgYT6

— Cheerios (@cheerios) March 15, 2017
"Buzz is missing because there's something serious going on with the world's bees," read a statement on a Cheerios website dedicated to the issue. "Bee populations everywhere have been declining at an alarming rate, and that includes honeybees like Buzz."
In partnership with Veseys Seeds, Cheerios launched the #bringbackthebees campaign hoping to spread 100 million wildflower seeds around the United States in an effort to reconstitute collapsing bee colonies.
Bee populations around the world have plummeted in recent years, though scientists remain unsure of the reason. Habitat loss, disease, and pesticides have been speculated to play a role. According to the Natural Resources Defense Council, 42% of U.S. bee colonies collapsed in 2015. In 2017, the bumblebee became the first U.S. bee species to be officially classified as endangered.
[image via screengrab]
Have a tip we should know? tips@mediaite.com