5 Key Takeaways From the Vanity Fair Exposé on Roger Ailes' Final Days at Fox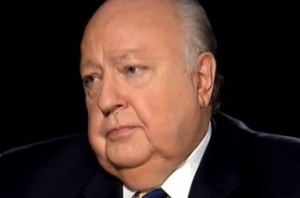 An expose in Vanity Fair written by Sarah Ellison and published online Thursday provides an insider glimpse into the fraught final weeks of Roger Ailes' tenure as the domineering leader of Fox News.
The sexual harassment lawsuit former Fox host Gretchen Carlson filed against Ailes in July brought to the forefront several long simmering fissures between Ailes and the Murdochs and, in a short amount of time, ousted Ailes from the company that he had founded and run with indisputable authority for nearly two decades.
Hear are five key takeaways from the story.
1. The Carlson suit exposed cracks in the sometimes tense relationships between Rupert Murdoch, his sons, James and Lachlan, and Ailes.
Rupert always did what he thought made sense for the business, and the sons sometimes ended up as collateral damage. Lachlan, for instance, had left for Australia in 2005 after Rupert sided with Ailes over his son in a Fox Television dispute. Rupert had always been protective of the boys, but it was not always clear that they were his top priority.
2. The Murdochs made a crucial decision early to investigate Carlson's allegations against Ailes, rather than immediately mounting a strong legal defense. It was the first step to cleaving him from the company, rather than wedding the network's fate to that of its founder.
But with Murdoch less centrally in the picture, his sons quickly made the decision not to throw the company's weight behind Ailes but to do the exact opposite. Launching an internal investigation—focused on Ailes rather than broadly on the entire culture of Fox News—could be like a drone strike. It offered the chance to remove the leader while leaving virtually everything else, including $1.5 billion a year in profits, more or less intact.
3. The internal investigation revealed a culture of sexual harassment at the network that extended beyond Carlson and Ailes, but did not delve too deeply into it.
They heard multiple complaints of sexual harassment involving Ailes, including from some of the highest-profile personalities on Fox News. Megyn Kelly was among them. Several of the women had recorded conversations with Ailes. A number of the accounts told to the investigators shared a distinct similarity. According to three people briefed on the investigation, oral sex was mentioned frequently.
4. Ailes tried to smear Carlson for her allegations and Megyn Kelly for her refusal to publicly support him.
According to the executive, Beth Ailes, who was in the office daily, advocated attacking Kelly through friendly media outlets, such as Breitbart News. She also asked Todd Starnes, a conservative columnist and Fox News radio host, to write a blog post about Kelly's public silence. (He never did.) Roger Ailes told his core group of advisers several times that week that there needed to be more negative stories about Carlson.
5. Rupert Murdoch wasn't too shaken up by the loss of Ailes.
It didn't appear that Rupert Murdoch was terribly distressed to have Ailes gone. "He can be done with people really quickly," one of his executives told me, "and he's not very emotional about it." The executive added, "He's done with Roger." When people become a liability to Murdoch, they are simply moved aside.
You can read the complete report at Vanity Fair.
Have a tip we should know? tips@mediaite.com