'Bravo Megyn Kelly': Twitter Applauds Ex-Fox News Host For Calling Out Bill O'Reilly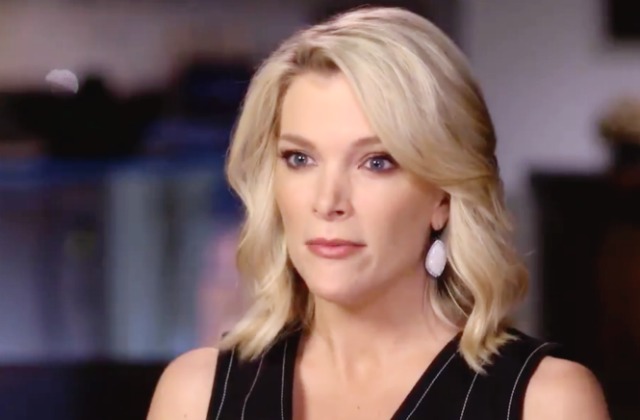 While her recent shows have mostly consisted of entertainment news and fluff pieces, NBC's Megyn Kelly came out swinging this morning by diving into a powerful monologue in which she called out Bill O'Reilly and Fox News over sexual harassment.
Twitter's reaction to Kelly slamming her former colleague and the network she once worked for was one mostly of applause. Many media figures pointed out that Kelly's segment on O'Reilly was the Kelly they hoped to see — one focused on important political and culture issues, rather than the dancing morning talk show host she has become.
Below are a number of Twitter's top responses to Kelly's tell-all against Fox News and the former king of cable news:
Look at how angry @BillOReilly is at @NorahODonnell in that CBS clip. Bravo @megynkelly for challenging disturbed & predatory behavior https://t.co/vAfjHIaQwV

— Jake Tapper (@jaketapper) October 23, 2017
This is the Megyn Kelly that should be on the air every morning–the one who became a star. https://t.co/0s7E65KyoS

— John Podhoretz (@jpodhoretz) October 23, 2017
its great megyn kelly is speaking out on abuse of women. i just wish she had the same sympathy for the blacks she systematically demonized

— Oliver Willis (@owillis) October 23, 2017
Remarkable controlled fury by @megynkelly blasting Fox after latest O'Reilly revelations https://t.co/hGk7igl9BV

— David Folkenflik (@davidfolkenflik) October 23, 2017
Megyn Kelly's monologue shaming Bill O'Reilly and Fox News is a thing of beauty. https://t.co/oNk8x2J46C

— Hayley Jones (@meetmissjoness) October 23, 2017
I'd 100% spend an hour watching Megyn Kelly fight for what she believes in, even if I don't always agree, than see her push fluff.

— Justin Kirkland (@justinkirkland4) October 23, 2017
That was the "old" Megyn Kelly in that interview, wasn't it? Tough subject, interesting discussion.

— Paul Farhi (@farhip) October 23, 2017
Megyn Kelly's new career as a palate cleanser better have ended with that clip. She's a social/political commentator. Can't run from destiny

— Noah Rothman (@NoahCRothman) October 23, 2017
Bravo to Megyn and all the women everywhere shining a light on the misogynistic ugliness that has been going on for far too long. https://t.co/uxXuYAXqR1

— justin kanew (@Kanew) October 23, 2017
Megyn coming out swinging this morning… https://t.co/MPfu5BMzyu

— Jason Lynch (@jasonlynch) October 23, 2017
There have been a lot of critiques about Megyn Kelly — many justified, many unfair. But I think pieces like this is where she's at her best. https://t.co/ZAciWYCRk9

— Dave Quinn (@NineDaves) October 23, 2017
The Megyn Kelly that addressed this issue in the first person on "Today" likely a lot closer to the one that NBC thought it was hiring. https://t.co/Xaw96F6C2K

— Brian Lowry (@blowryontv) October 23, 2017
[featured image via screengrab]
Follow Caleb Ecarma on Twitter. 
Have a tip we should know? tips@mediaite.com