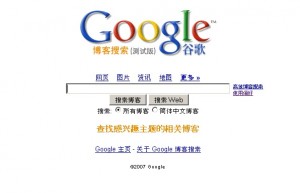 According to AP reporter Scott McDonald, China plans to bridge the "digital gap" between developed and rural areas of the country over the next five years, increasing the percentage of Chinese web users from 29 to 45 percent. What these people will do with Internet access is still questionable, however, as they probably still won't be able to tweet about their day, tag a picture of their embarrassingly drunk friends on Facebook, or waste 8 minutes and 43 seconds watching Lady Gaga's new video on YouTube – three things that are making the Internet awesome today.
That's because, despite the push to make the Internet more accessible, the Chinese government will continue to block access to websites like these in an effort to maintain their kibosh on anything that might pose a threat to "national unity."
Three months after Google China relocated from the mainland to Hong Kong in a messy breakup about censorship, Chinese officials released a new report today on the country's Internet policy. Other than laying out the plan to increase the amount of Internet users, the paper reinforced the government's right to censorship while still claiming that China is all for freedom of speech on the web.
Though the report praises microblogging as a quality means of Internet expression (there are 220 million bloggers in China, after all), it still states that sensitive content is free to be blocked, and one would assume the average twentysomething's Facebook profile would be put on that list.
The people of rural China might not be dying to send out hourly tweets, but with backlash over the strict Internet policy heating up, the recently refortified Great Firewall of China is likely to face some opposition.
Have a tip we should know? tips@mediaite.com