Hillary Regrets Not Going After Ex-FBI Director During Election: 'What the Hell Was Comey Doing?'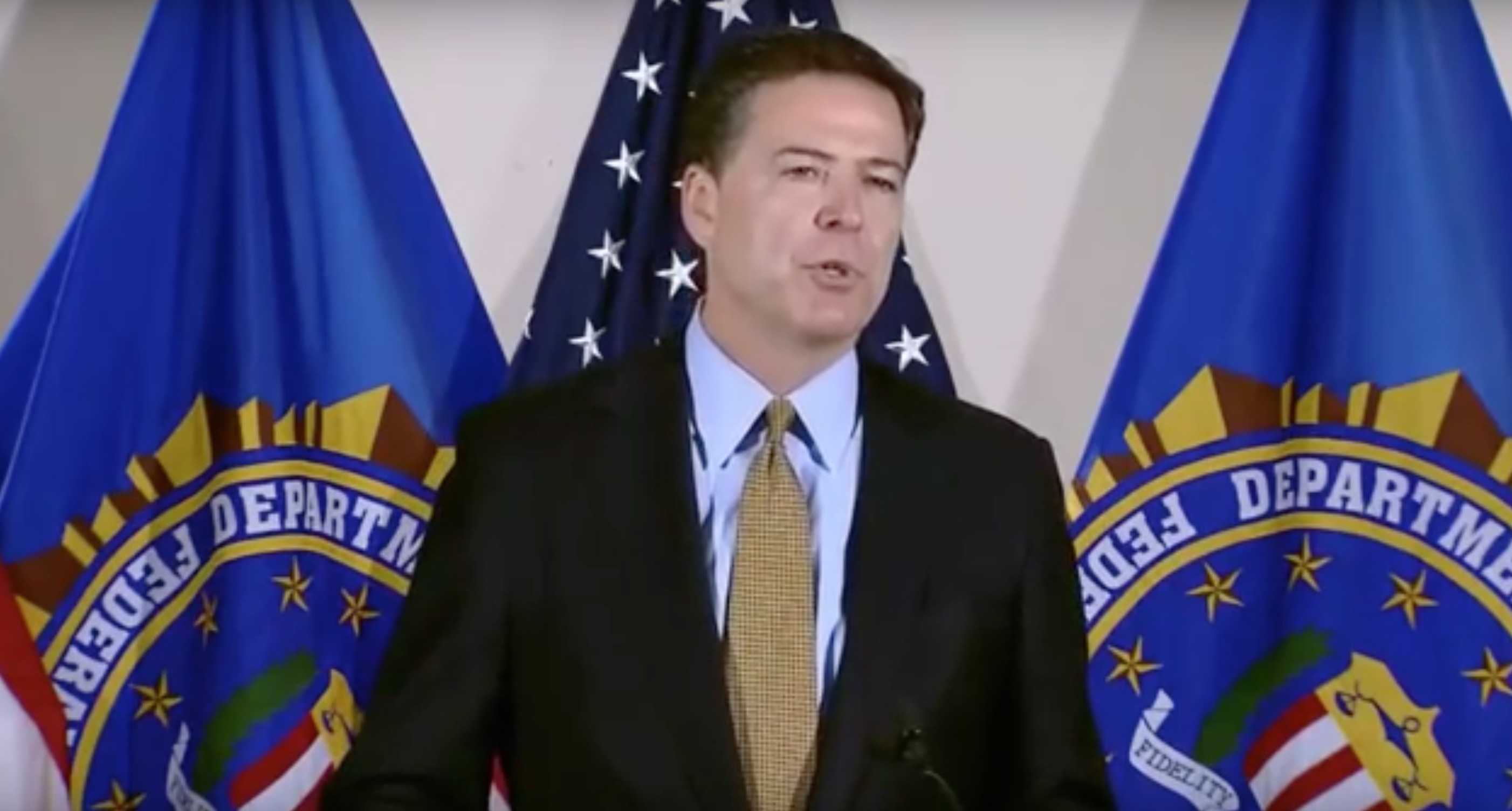 Hillary Clinton had some harsh criticism for recently ousted FBI Director James Comey in her new book, What Happened.
Comey became a central figure during the 2016 election cycle, first for giving his infamous press conference that legally exonerated the Democratic candidate, and later for reopening her email investigation just days before the election.
The Daily Beast is reporting on an excerpt from her book, showing how her campaign contemplated whether to go after the FBI Director for calling her "extremely careless" with her emails as Secretary of State.
"My first instinct was that my campaign should hit back hard and explain to the public that Comey had badly overstepped his bounds—the same argument [Deputy Attorney General] Rod Rosenstein would make months after the election," Clinton wrote. "That might have blunted the political damage and made Comey think twice before breaking protocol again a few months later. My team raised concerns with that kind of confrontational approach. In the end, we decided it would be better to just let it go and try to move on. Looking back, that was a mistake."
She also went into detail about the turmoil her campaign faced when Comey reopened the investigation after seizing former disgraced congressman Anthony Weiner's computer.
"Was this a bad joke?" she asked. "It had to be. The FBI wasn't the Federal Bureau of IFs or Innuendos. Its job was to find out the facts. What the hell was Comey doing?"
The episode — Clinton writes — was also difficult for Weiner's wife Huma Abedin, a top advisor to the former Secretary of State's campaign.
"When we heard this, Huma looked stricken. Anthony had already caused so much heartache. And now this," Clinton continued. "'This man is going to be the death of me,' [Abedin] said, bursting into tears."
Have a tip we should know? tips@mediaite.com