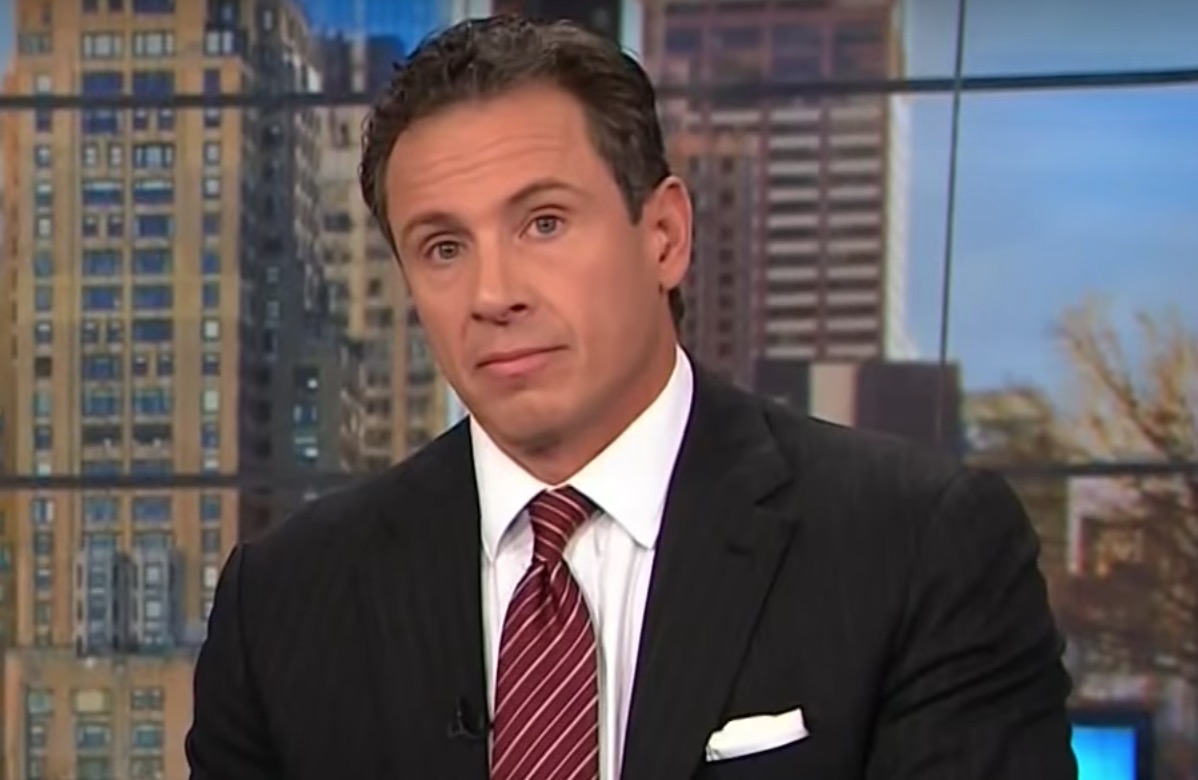 On Nov. 9, CNN New Day anchor Chris Cuomo Tweeted an astonishing 36 times during his three hour broadcast. Almost all of those Tweets were replies to those who engaged with him first.
How on earth does he maintain such a prolific pace?
"I take all comments I can get after," Cuomo told Mediaite moments after he signed off last Thursday. "That's what I do."
One of those comments came from a viewer who complimented his persistence during an interview with a particularly evasive subject. The viewer sent Cuomo a GIF of Muhammad Ali ducking an astonishing flurry of punches during a 1977 exhibition match against Michael Dokes, to symbolize the sparring match in which Cuomo had just taken part.
political pablum aside – how amazing was ali? such anitcipation and skill and what a jaw https://t.co/ryUQKYfS7C

— Christopher C. Cuomo (@ChrisCuomo) November 9, 2017
"Political pablum aside – how amazing was Ali?" Cuomo wrote in response. "Such anticipation and skill and what a jaw."
On a number of levels, and for a number of reasons, Chris Cuomo can appreciate great boxing skill. For one thing, Cuomo has spent years training in mixed martial arts.
Of course, it is combat of the on-air, television journalism variety at which Cuomo excels. His testy confrontations with Kellyanne Conway, Corey Lewandowski, and Anthony Scaramucci — to name just a few — have showcased the New Day anchor's ability to float like a butterfly and sting like a bee.
It's a dynamic that Cuomo's quite comfortable with, the mano-a-mano. A dynamic that he, frankly, prefers to the panel debates which have become so much a staple of the CNN lineup.
"I don't like [panels]," Cuomo told Mediaite. "And the reason I don't like them is that the best part of our show is what we're able to accomplish one-on-one."
Cuomo always prefers to conduct the cross-examination himself. As he sees it, it's his job to interrogate his guests — not to antagonize, but rather to learn. And sometimes, to expose.
"I'm not here to get into a pissing match with somebody," Cuomo said. "I'm not [testing] someone because I am angry at them. I'm not even testing them because I necessarily, personally disagree with them. My personal opinions are irrelevant. Their ability to make a compelling case is what's relevant, and I throw punches at whoever is in front of me and it's their job to deal with the punches."
This is the mindset of a gladiator — the mindset of a man who loves the battle. But lately, the toughest battles Chris Cuomo has fought have been internal.
As three hurricanes and two mass shootings have impacted the United States in recent months, New Day and Cuomo have been on the ground to chronicle the devastation. The host travelled Florida to cover Hurricane Irma, and to Las Vegas and Sutherland Springs, TX for coverage of both mass shootings.
Having witnessed more human tragedy in the past three months than most people witness in a lifetime, Cuomo has had to struggle to keep his emotions in check. It is his duty not to let his guard down, as he sees it. And the New Day host is bothered by those in the profession who don't share his view.
"One of the personal frustrations for me is when you see somebody, especially somebody who is not at the scene, being emotional on television," Cuomo told Mediaite. "I get that viewers like to see that they see it as empathy. But those of us who were in the field…don't want to make it about us. We want to keep it about the victims. We want us to keep the attention where it should be. There is a grandstanding and theatricality to that that personally bothers me."
But even if Cuomo tries not show it, that doesn't mean he doesn't feel it.
"Anybody who says that it doesn't take a toll is either a very hollow individual or they are just not telling you the truth."
Cuomo might have struggled with his emotions, but during Hurricane Irma coverage, he conquered the elements. Most notably, he was part of a viral moment in which he stood firm as he broadcast amid Irma's triple-digit winds — a moment which was mocked on the Daily Show.
"I was surprised and slightly pissed off at how much attention I got with the storm coverage," Cuomo said. "All the stuff I've done for going on 20 years, and I stand in the wind and it's like that's all anybody would talk about. I thought it was funny because I'm just a big guy and I'm not going to get blown over by some wind and look like a fool on television."
Chris Cuomo is nobody's fool. This, one learns after just a few moments of conversation with him. But that doesn't stop partisan sources from trying to turn him into a fool. The CNN morning host has little patience for this.
"When people twist what I say or twist what we report to forward their own agenda, that I can't control and I am becoming increasingly less concerned with that," Cuomo told Mediaite. "If you don't have an open mind, New Day is not for you."
And how does the amateur mixed martial artist counter partisan attacks? By using the single greatest weapon in his arsenal.
Facts.
"We use the facts to expose what the leaders are doing, for better and for worse," Cuomo said. "And you go after it.
"And if people want to fight, I am a fighter."
——
Joe DePaolo is a senior writer and the sports editor for Mediaite. Follow him on Twitter @joe_depaolo.
Have a tip we should know? tips@mediaite.com
Joe DePaolo - Senior Editor