New York Post Front Page Trumpets Rift Between Trump and Ivanka: 'Papa Don't Preach'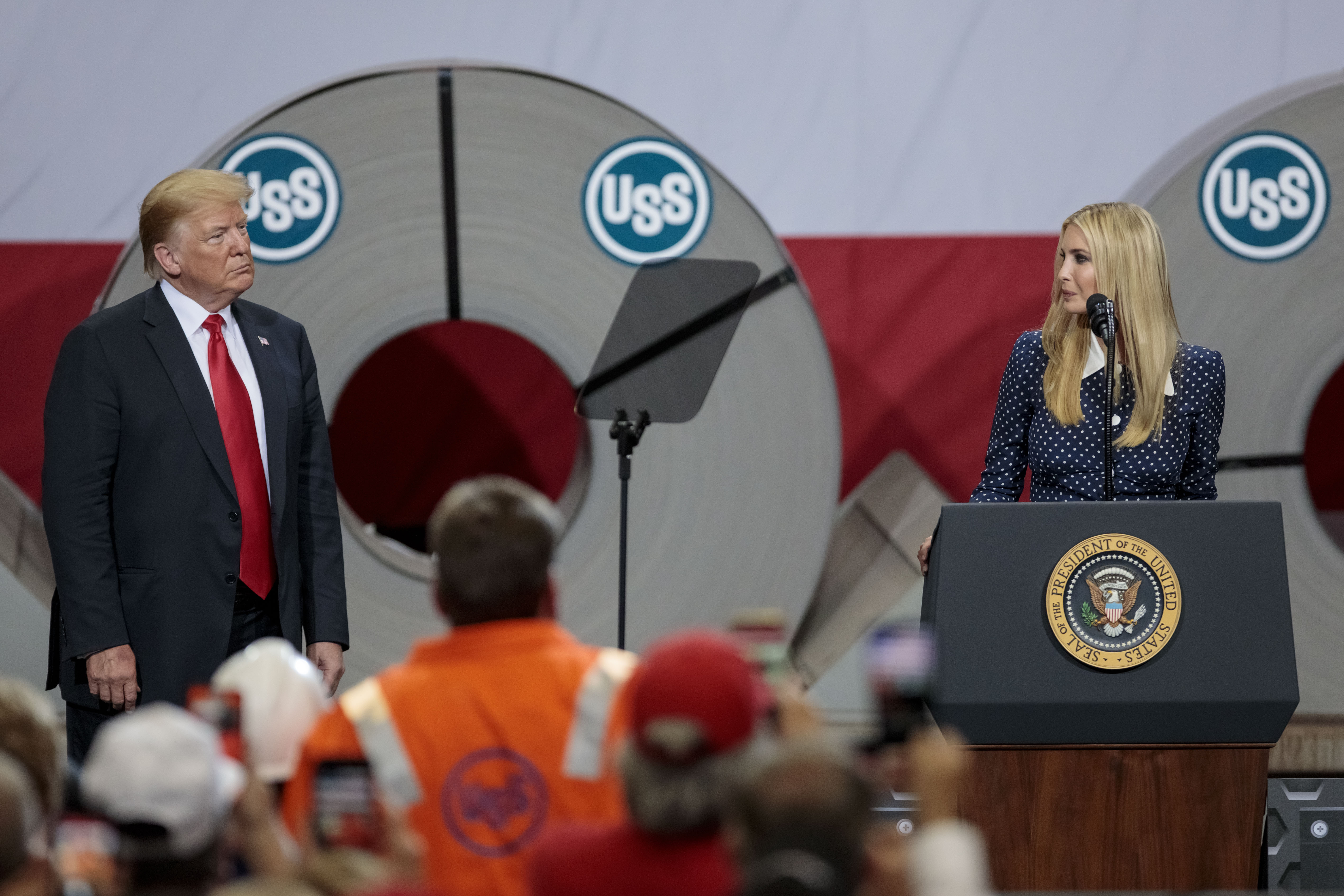 First Daughter Ivanka Trump notably broke from her father, President Donald Trump, on Thursday. And now, one of the New York tabloids is going to town on the rift.
On Friday morning's front page of the New York Post, the headline reads: Papa Don't Preach — a reference, of course, to the classic Madonna song.
Today's cover: Ivanka Trump said child separations were a 'low point' for the White House https://t.co/ITmxiBNGyx pic.twitter.com/MRwiDfgc24

— New York Post (@nypost) August 3, 2018
The splashy, provocative front page comes after the First Daughter sounded off on her father's now-reversed child separation border policy at a forum in Washington, D.C. on Thursday.
"That was a low point for me as well," she said. "I feel very strongly about that, and I am very vehemently against family separation and the separation of parents and children."
Ivanka also broke from the president on the subject of the media — whom the elder Trump has referred to as "enemy of the people."
"I've certainly received my fair share of reporting on me personally that I know not to be fully accurate, so I've had some sensitivity around why people have concerns and gripes — especially when they sort of feel targeted," she said. "But no. I do not feel that the media is the enemy of the people."
[featured photo via Getty Images]
Have a tip we should know? [email protected]
Joe DePaolo - Senior Editor