NFL Star Jurrell Casey Vows to Protest During National Anthem This Season: I'll 'Take a Fine'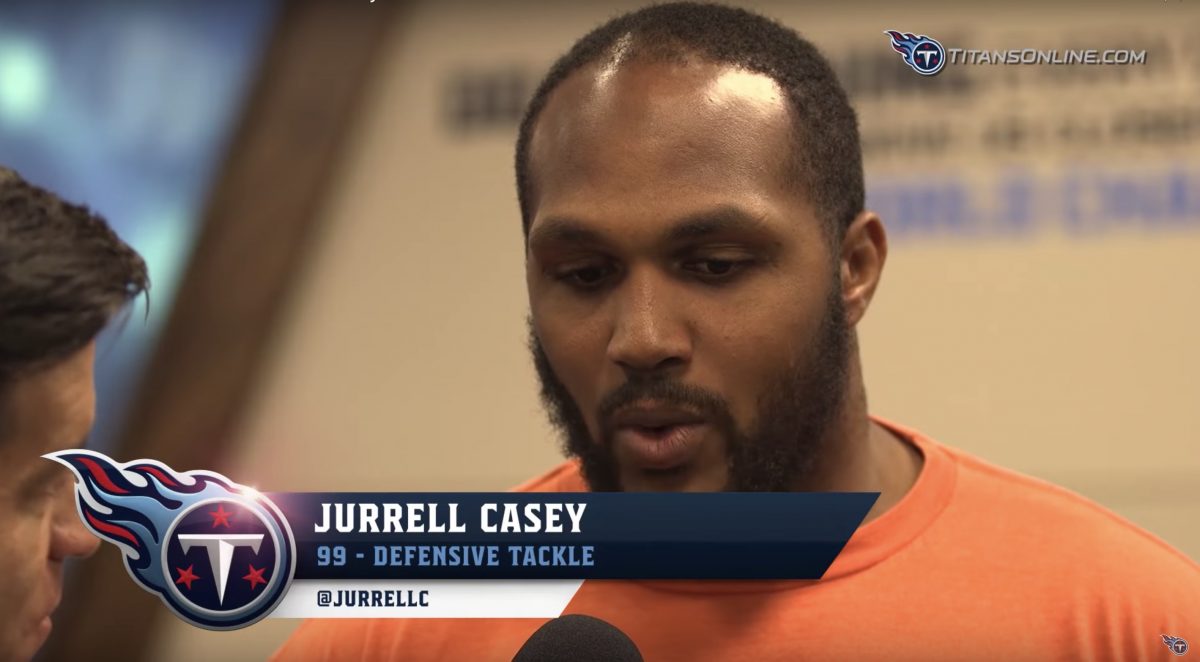 Tennessee Titans star defensive end Jurrell Casey says he will not abide by a new National Football League rule aimed at ending the national anthem controversy.
Instead, he will simply pay the fines and keep on protesting.
Speaking to CNN Sports Wednesday while in London, Casey said the rule won't stop him.
"I'm going to take a fine this year, why not?" the three-time Pro-Bowler said during the exclusive interview. "I'm going to protest during the flag. That's what I'm going to say now."
In a new policy enacted in May, teams will be subjected to fines if one of their players protests during the anthem. However, it also gives the players the option to remain in the locker room if they choose to do so. The team also has the option of paying the fine or passing it along to the player. The NFL also left the option open of fining players directly.
The move comes after the National Anthem controversy egged on by President Donald Trump who used his Twitter platform to lambaste protesting players. He also called for such a rule to be in place.
NFL commissioner Roger Goodell said the rule was about being "respectful of the national anthem."
"We want people to be respectful of the national anthem," he said about the new rule. "We want people to stand — that's all personnel — and make sure they treat this moment in a respectful fashion. That's something we think we owe. [But] we were also very sensitive to give players choices."
The amount of the fine for protesting has not been announced.
[image via screengrab]
Have a tip we should know? tips@mediaite.com