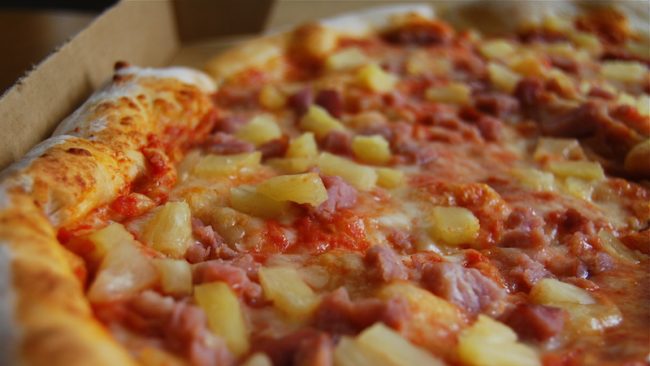 Icelandic President Forseti Íslands is massively popular, but this week he had to backtrack when he made some incredibly disparaging remarks about pineapples on pizza. He was at a school taking questions from students when, according to The Guardian, he said that he's "fundamentally opposed" to the topping.
If you love the combo, however, fear not. He took to Facebook to clarify his sentiments and wrote, both in English and in Icelandic that not only does he "not have the power" to make a law against pineapples on pizza, but he also wouldn't want to. He continued, saying "Presidents should not have unlimited power. I would not want to hold this position if I could pass laws forbidding that which I don't like."
Further, he likes pineapples. He just doesn't think they belong on pizza. He also gave a recommendation, just in case you're looking for something to put on your next slice.
As far as the seafood thing goes, he's totally right. Ever had a really, really good clam pie? Hits the spot, every time.
[image via Wikimedia Commons/Fæ]
Have a tip we should know? [email protected]