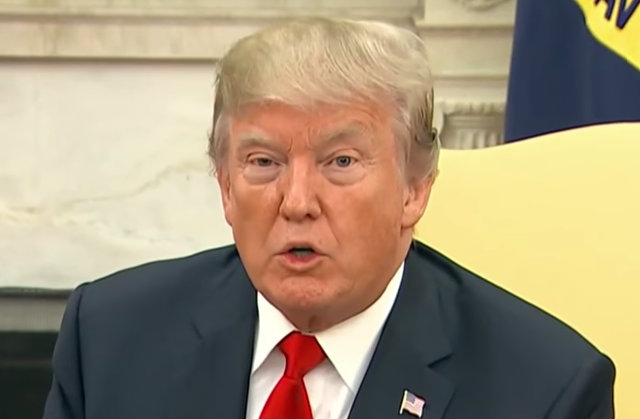 The saga continues. After telling reporters on Tuesday that he was "looking forward" to speaking to Special Counsel Robert Mueller, going as far as to say he would answer questions under oath, it looks like President Donald Trump is now hedging his bets, with a suggestion by his lawyer that the long-proposed meeting may not actually happen.
According to a report by The Daily Beast, one of Trump's attorneys, John Dowd, has stated that his legal team will be the final say as to whether or not the president meets with Mueller to answer questions on the Russia investigation.
Dowd also noted that no decision has been made, putting the notion of Trump officially answering questions regarding Russia's interference in the 2016 election in limbo.
Despite walking back Trump's comments that he would love to talk to Mueller, Dowd touted the White House's cooperation with the investigation in a memo.
"The cooperation and transparency are unprecedented," he wrote, noting that the White House turned over more than 5,000 pages regarding fired FBI Director James Comey and 8,000 pages on fired National Security Advisor Michael Flynn.
Regarding Trump's continuous flip-flopping on the matter, he did tell reporters on Tuesday that his talk with Mueller would be "subject to my lawyers and all of that."
[image via screenshot]
—
Follow Lawrence Bonk (@sidescrollers) on Twitter
Have a tip we should know? tips@mediaite.com