Sarah Huckabee Sanders on Stormy Daniels Lawsuit: 'We've Addressed Our Feelings on That Situation'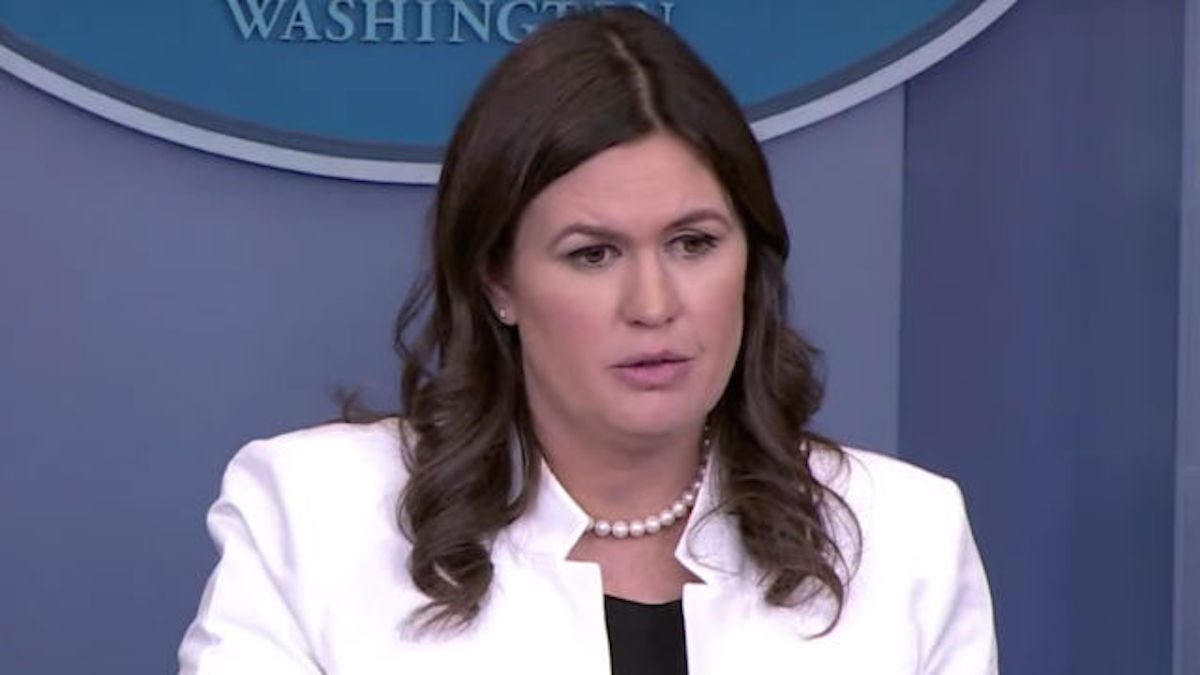 With a press conference looming, Sarah Huckabee Sanders has already issued a warning to reporters, essentially stating that the administration has already said all they are going to say about the Stormy Daniels affair, despite the porn star recently filing a lawsuit against President Donald Trump. 
As a refresher, Daniels' lawsuit alleges that Trump never actually signed their non-disclosure agreement, citing that allows her to discuss the alleged extramarital affair.
Sanders, in an odd turn of phrase, referred to the White House's "feelings" on the Daniels story.
Here is what she said to assembled reporters.
"We've addressed our feelings on that situation, and I don't have anything else to add," she stated.
It is worth nothing that while the White House may have addressed the alleged affair, they have not made an announcement about the lawsuit, which was noted in a tweet by CNN's Kaitlan Collins.
CNN's Manu Raju noted that Sanders, and other White House staffers, have continued to ignore many of the most salacious aspects of the Daniels scandal, including the allegation that she was paid $130k to keep quiet about the affair with the president.
In the meantime, the Daniels lawsuit is ongoing and this will not be the last we will hear about the whole thing, despite the administration's "feelings."
[image via screenshot]
—
Follow Lawrence Bonk (@sidescrollers) on Twitter
Have a tip we should know? tips@mediaite.com