Sean Spicer Threatened He Would Call 'Appropriate Authorities' on Axios' Mike Allen If He Didn't Stop Texting Him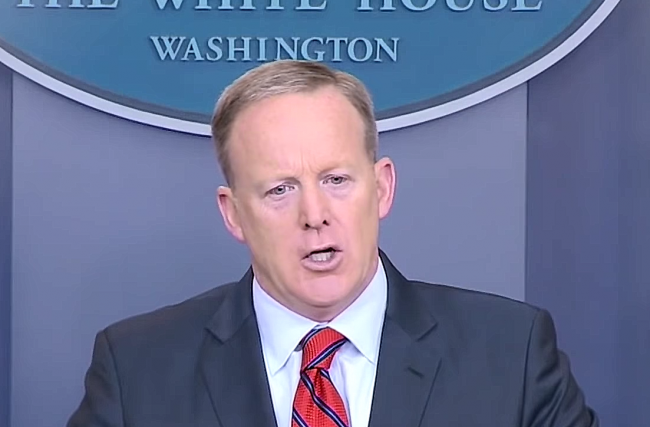 In the always intriguing Axios daily newsletter, Mike Allen revealed that his years long relationship with Sean Spicer may suddenly be under severe strain.
After Allen pressed Spicer about reports about he took copious personal notes during his time in Trumpland, the former Press Secretary got nasty, essentially threatening to call the cops on Allen if he didn't stop messaging him.
As Allen reported:
When we texted Spicer for comment on his note-taking practices, he replied: "Mike, please stop texting/emailing me unsolicited anymore."

When I replied with a "?" (I have known Spicer and his wife for more than a dozen years), he answered: "Not sure what that means. From a legal standpoint I want to be clear: Do not email or text me again. Should you do again I will report to the appropriate authorities."
For those who haven't known him for more than a dozen years, the comments are classic Spicer and perfectly encapsulate his often combative relationship with the media during his time as press secretary.
Now of course, as Allen pointed out, if Spicer does have an exhaustive set of notes from the inside, it could be a "honey pot" of info for Robert Mueller and the growing hurricane that is his Russia probe.
Time will tell.
Have a tip we should know? tips@mediaite.com